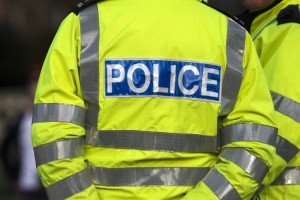 A SECOND-HAND car dealer was among nine alleged members of the so-called 'Diamond Geezers' gang arrested yesterday in connection with the Hatton Garden raid.
Two of the men were identified as second-hand car dealer Brian Reader, 76, and his 50-year-old son who is also called Brian and goes by the name of Paul.
The pair were arrested at their £800,000 home in Dartford, Kent, to which Reader's second-hand car dealership is attached.

More than 200 officers were mobilised during the week-long sting, which saw the suspects, who have a combined age of 533, arrested simultaneously across London and Kent. Three of them are pensioners.
Scotland Yard announced yesterday that a 'significant amount of high-value property' had been recovered from 12 addresses during the raid, with inspectors adding that they were 'very confident' the haul contained numerous items stolen during the burglary.
However, police are facing criticism for their actions during the weekend-long heist. Met chiefs were forced to apologise for the failure to respond to an alarm on the first night of the heist at Hatton Garden Safe Deposit Ltd over the Easter weekend in the heart of London's diamond district.
When contacted by the security firm, the force's computer-aided dispatch system had deemed no police response to be necessary, which prevented the thieves from being caught red-handed.

The gang – dressed in hardhats and hi-vis jackets – drilled through a 22-inch concrete wall before making off with the contents of 72 safe deposit boxes worth some £60 million.
MORE: So the customer is always right? Think again…
MORE: Why a decent website is key for dealers
MORE: New online marketing portal for RAC-approved dealers
On superunleaded.com – The Top 10 Weirdest Things You're Likely To Encounter On The Road