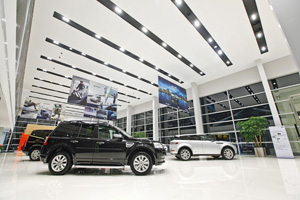 RETAIL demand for used cars is currently particularly strong, according to CAP.
Data from the firm's Black Book Live reveals that demand is now at its strongest level since September 2012.
The data is backed up by a number of 'positive market indicators' that have appeared since the start of the year – including 'mood and buying activity' at auctions to consumer demand on forecourts.

However, CAP says dealers are still facing difficulty in sourcing quality stock in the first place – thanks to a combination of reduced new car registrations in recent years, and the increasing number of high-mileage, poor condition cars that are flooding the market.
These items, combined with cautious dealers concerned about over-stocking, has lead to the average forecourt hovering around just 80 per cent full.
'We are seeing what we describe as a good 'buzz' around the auction halls, with plenty of appetite from dealers for the best quality stock – when they can find it,' commented Derren Martin, senior editor for the firm's Black Book Live data.
'Some auction sales have seen conversion rates up to 20% better than during the same period last year and the dealers we speak to are generally happy with the level of retail interest they are seeing.

'We keep a close watch on the market every day and there have been some signs that increased short term rental business for some model ranges is starting to bring higher volumes into the marketplace. When that happens, prices tend to reduce but at the moment stability is the watchword in the current trade market.'