You could almost hear the sighs of relief from dealers across the UK as they reopened their doors after the latest lockdown restrictions were eased and we've got exclusive reactions in the new Car Dealer.
Issue 158 is full of automotive industry goodness. Here's a taste of what you can find in the latest interactive and free digital edition of the magazine…
Investigations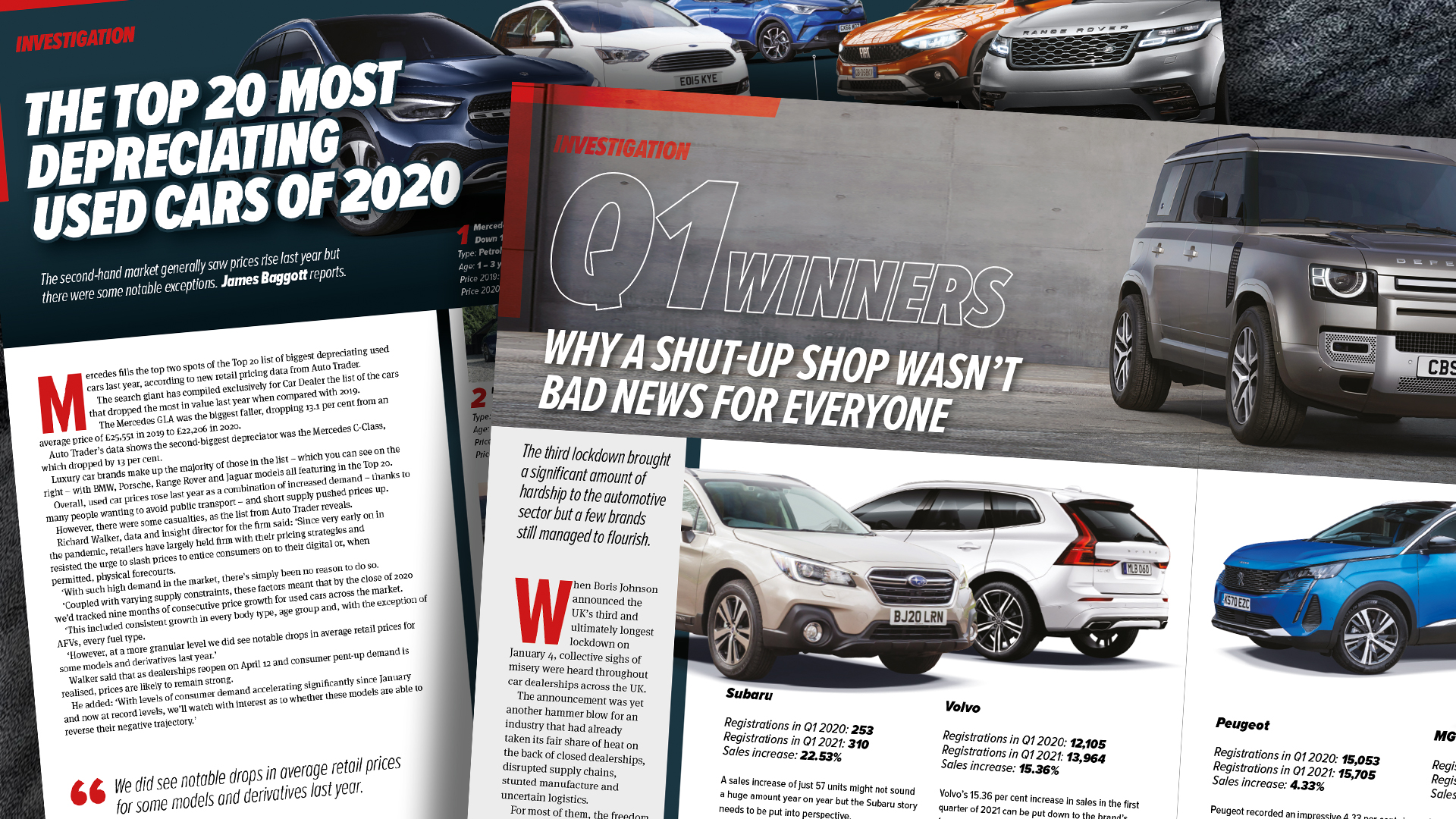 Didn't they do well? Or not, as the case may be. We shine the spotlight on successes and failures this month – the manufacturers that performed stormingly during 2021's first-quarter lockdown and the used cars that, sadly, lost the most value in 2020.

Interview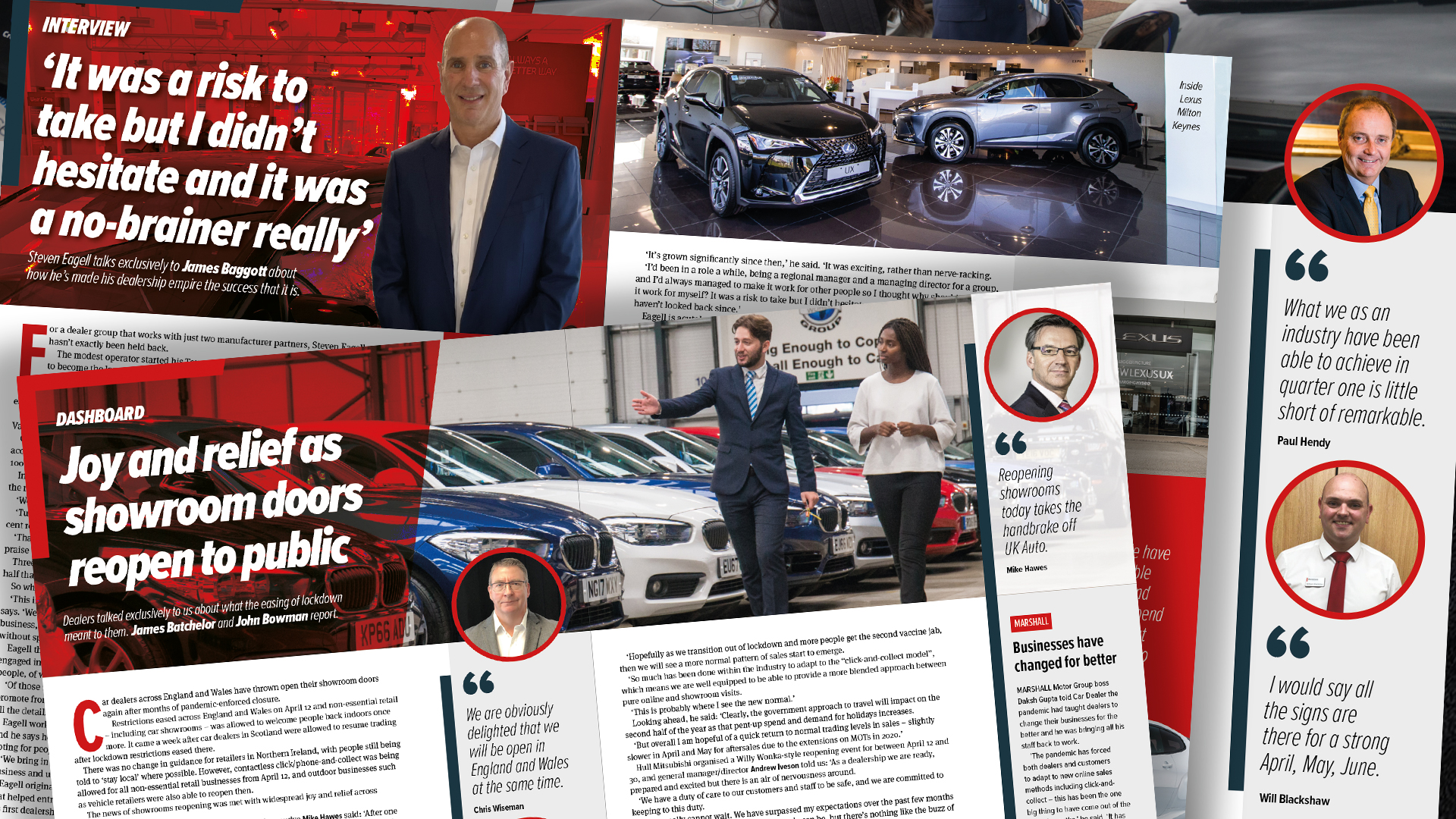 Where Eagell dares… In an exclusive interview with Car Dealer, the eponymous boss of Steven Eagell Group tells us how he's managed to develop and expand his business to become Europe's largest dealer partner for Toyota and Lexus – not to mention being one of the UK's most profitable.
In a four-page exclusive, we also hear from dealers and manufacturers as they give us their thoughts on showrooms and forecourts finally being able to reopen.
Forecourt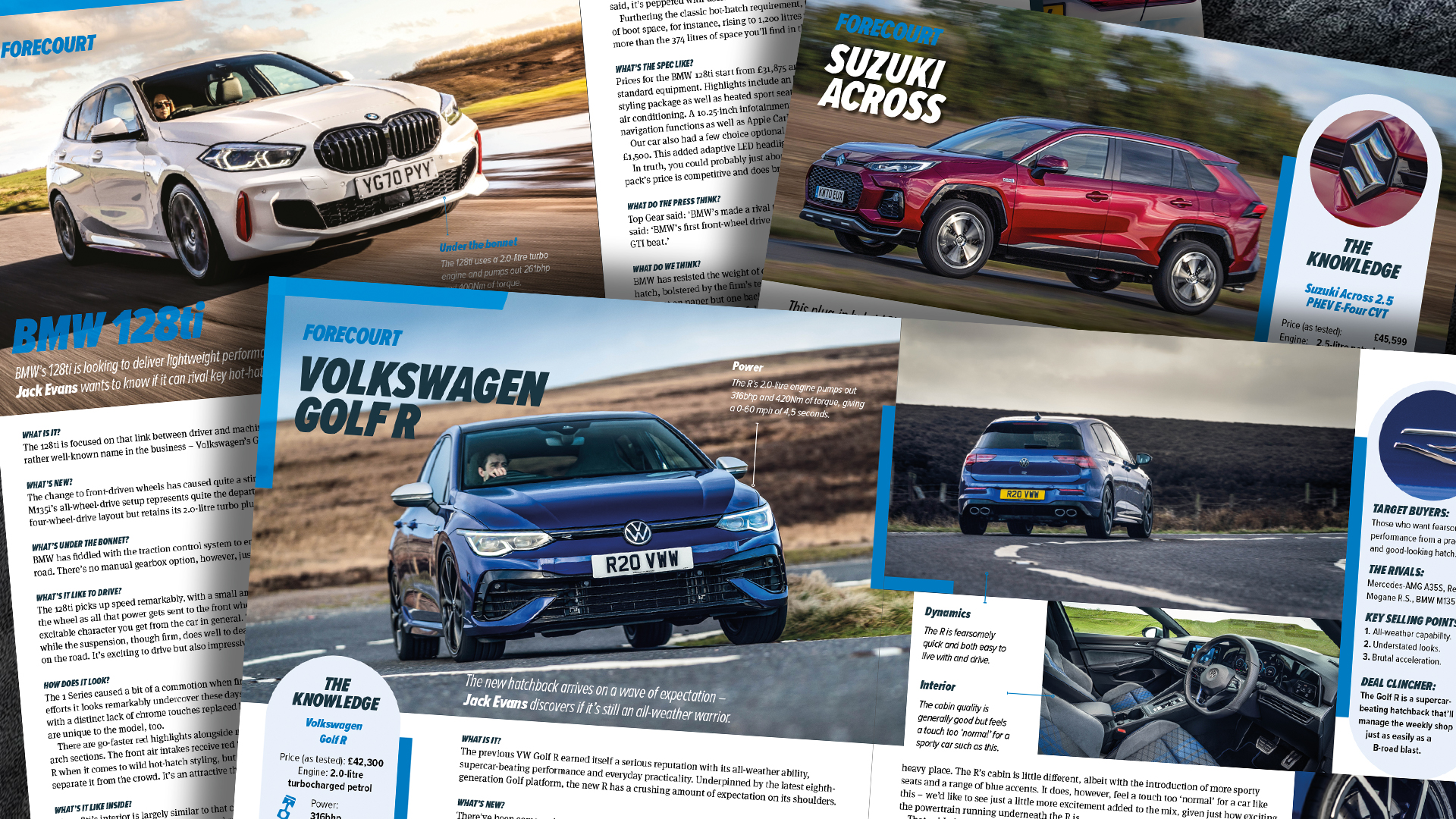 Motoring writers Jack Evans and Ted Welford slide into the driving seats of cover star the new Volkswagen Golf R plus BMW's 128ti and Suzuki's first model to spring from its partnership with Toyota: the Across. What were their verdicts?
Columns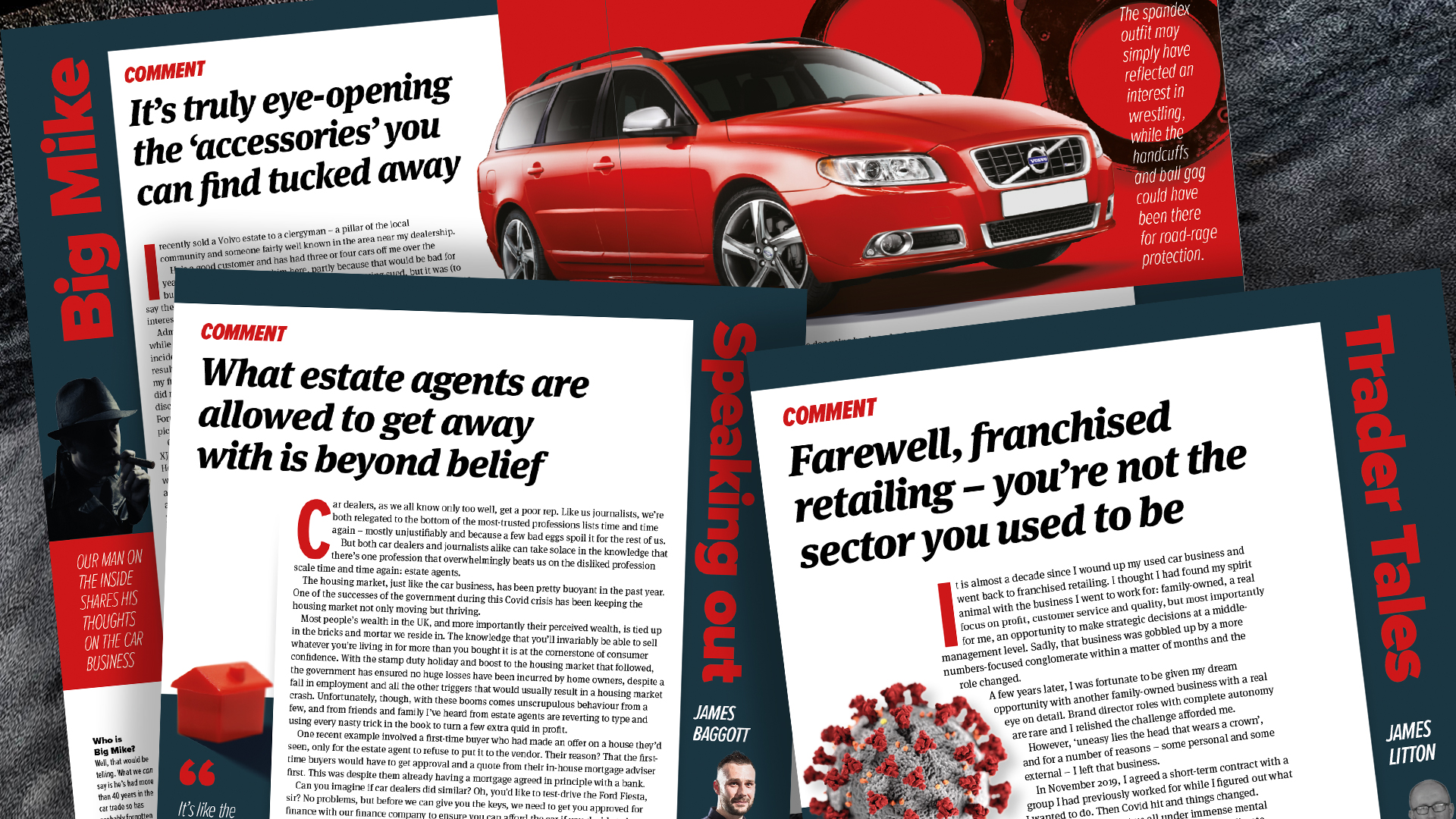 Car Dealer founder James Baggott has a thing or two to say about estate agents and their questionable sales 'techniques', which are worlds apart from what can be deemed as acceptable – is it any wonder they rank so low in people's estimation?

Big Mike has some incredible tales to tell about various items that he and other dealers have found in cars they've acquired to sell on. We're talking sex (probably), drugs (definitely) and – somewhat alarmingly – handguns.
Meanwhile, automotive retail consultant James Litton is saddened at how the franchised sector has changed over the years – to the extent that he's seeking new-old pastures.
Round-ups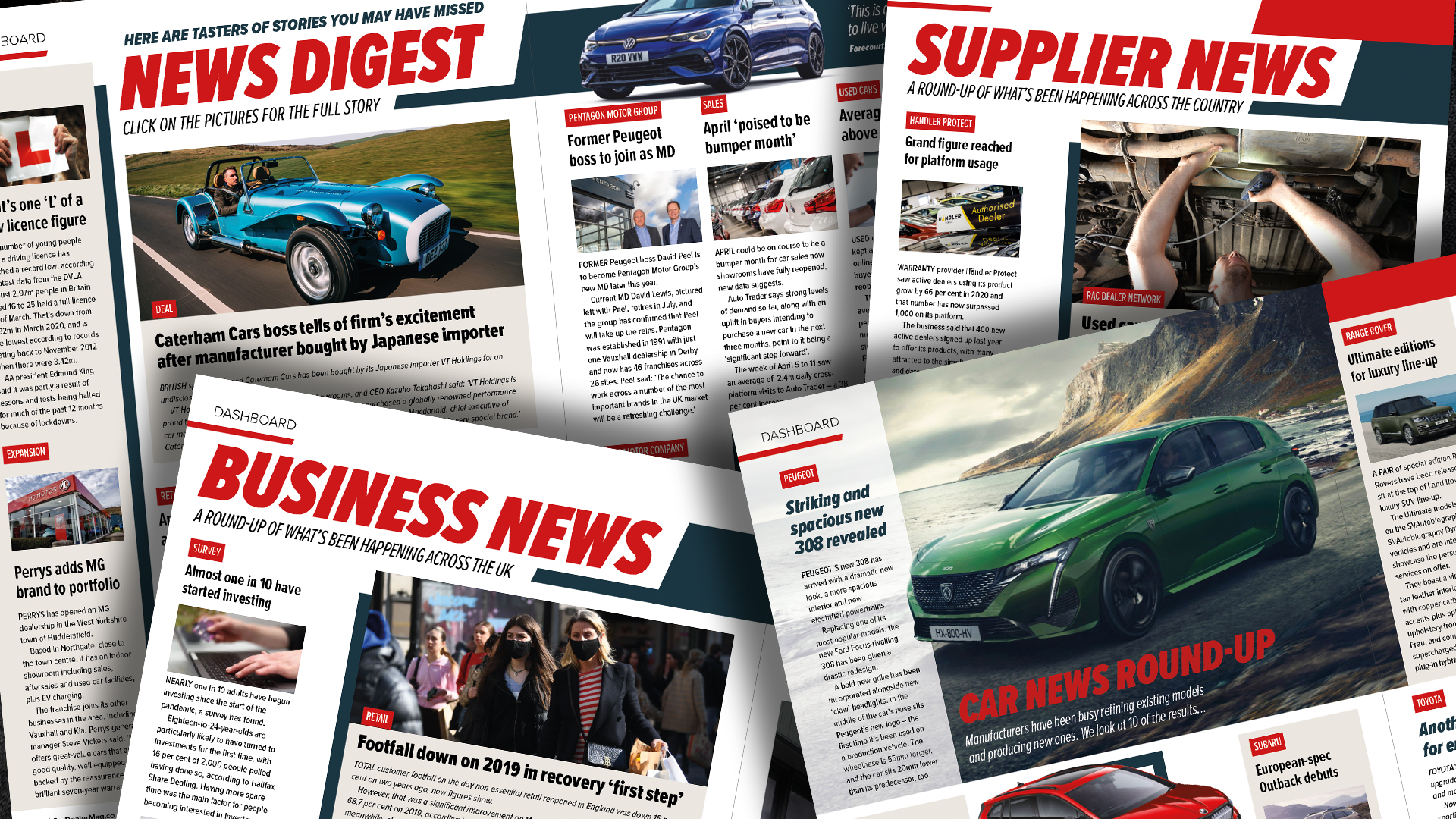 Our four-page digest is bursting with news nuggets from across the automotive spectrum – and if you want to read the full story for any, all you have to do is click on them – that's the wonder of digital publishing!
We also bring you news from the business world plus the supplier sector, as well as looking at what interviewees have been saying on Car Dealer Live. In addition, there's our regular round-up of what manufacturers have been up to.
This is all just a taster of what's available in our fantastic, free, 56-page edition, which is available to read via Issuu.
How to read the magazine
The easiest way to access it all is by clicking on the digital magazine at the top of this page.
For a quick video on how simple it is to read Car Dealer online, click below:
Want to read on your mobile device? It's also viewable in the Issuu app, both for iOS and Android. Switch your notifications on and you'll get an alert every time a new magazine is published.
Want to make sure you're kept informed about new magazines being published? Subscribe to our email newsletter and you'll be contacted as soon as each issue is released.
And for daily breaking news updates join our WhatsApp group to get them sent straight to your phone. Email us via the website here to get a link to join.