In this sponsored Car Dealer Clinic column, Northridge Finance examines getting good customer outcomes
THE next 12 months will see continued challenges for our industry, with as-yet-unknown implications should we leave the European Union in October, further outcomes from the FCA motor finance review, and the European Banking Authority draft guidelines on customer on-boarding.
Customers must remain at the heart of all we do. Providing full, accurate, timely and, vitally, transparent information will be key to good customer outcomes.


Empower your team with the knowledge they require using sources such as the FLA's Specialist Automotive Finance (SAF) pathway. Northridge Finance is an SAF-accredited company and has a GB sales team all accredited with the professional SAF Advanced qualification, delivering enhanced expertise.
Work with your finance company to ensure your customers are provided with comprehensive 'adequate explanations' and understanding of their specific financial product, including items such as any ownership opportunities, guaranteed residual value and mileage restrictions and charges.
Rely on your finance partner to help you navigate the current regulatory landscape.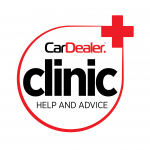 The existence of commission should always be disclosed, bearing in mind that commission amounts must be disclosed if it could affect the impartiality of the credit broker (motor retailer) or impact on the customer's decision (see CONC 4.5).

Contact our support services team on 0345 607 6775