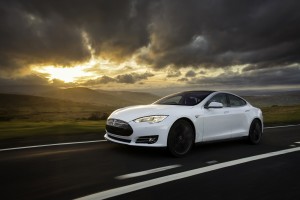 TESLA has opened its latest store and service centre in Birmingham, bring the total to four.  
The retail and service centre is perfectly placed to serve potential customers and Model S owners in the Midlands. Tesla say that by the end of 2014, customers will be able to visit Tesla stores and service centres across the country.
Tesla is also currently recruiting for upcoming sales and service facilities in Manchester, Bristol, Newcastle and Edinburgh.

A five-minute drive from A45 and A38, the new location features a Model S design studio, a four-bay service area and a purpose-built delivery bay.
Georg Ell, Tesla's country director for the UK and Ireland said: 'We are working on additional London locations with new sites to be announced shortly. Our plan for routes around the UK is also under way and we now have four locations outside of the capital.'
Tesla's Supercharger presence in the UK is growing, with six Supercharging sites now open. In London, three new Supercharging sites at Canary Wharf, Tower Bridge and Westfield White City add to locations at Portman Square and Royal Victoria Docks. This provides Model S owners with convenient charging in a city where off street parking is rare and expensive.
As well as Tesla's site in Birmingham, the company has added Reading, Bristol and Edinburgh to the network. Within the next six months, Tesla claims Model S drivers will be able to drive the length of the UK relying only on Superchargers.

MORE: Digital dealership Rockar Hyundai opens in Bluewater
MORE: Mitsubishi: Boss offers hope to those missing performance models from Japanese marque