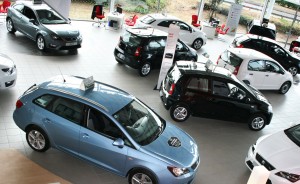 THREE quarters (74 per cent) of motor dealers are positive or very positive about the year ahead but tight market conditions mean they are far from complacent, according to the latest survey from professional services firm Baker Tilly.
The survey found that confidence among dealers is significantly higher than in a similar survey conducted last year, when less than half felt optimistic about their business prospects.
The upsurge in optimism is due in large part to increased consumer confidence, which 58 per cent of respondents cited as one of the biggest growth opportunities for the year.

The survey revealed that just under half of respondents (46 per cent) believe that new car sales will have the greatest positive impact on their business in 2014, with around a third (32 per cent) putting their faith in used cars.
However, while dealers were largely positive about new car sales, their main area of concern was around servicing, which 43 per cent said they expected to have the greatest negative impact in 2014.
The survey also indicated a reluctance among dealers towards investing for the future. Only 19 per cent said they expected to raise finance during 2014, suggesting that dealers are taking the opportunity to consolidate and strengthen their current position, rather than looking at ambitious expansion plans or exponential growth.
Graham Bushby, Baker Tilly's National Head of Restructuring and Recovery, said: 'After a strong 2013 when registrations reached the highest annual total since 2007, 2014 has started well with registrations up almost eight per cent in January compared to the same month last year.

'However, the recovery is still fragile and the market is very competitive. What's clear from our survey is that dealers are taking nothing for granted.'