THE Used Car Awards 2018 are coming! Now in their seventh year, the Used Car Awards have become THE awards for the used car industry, with winning dealers and award sponsors proud to shout about their success and involvement. 
Winning a Car Dealer Magazine Used Car Award is a BIG deal. The awards celebrate and recognise all areas of this vital sector of the motor industry.
Nominations are now open for the 2018 awards, so get nominating via this link NOW!

Where is it being held and when?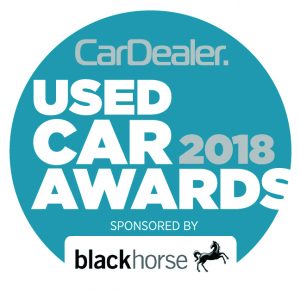 This year's awards are being held on Monday, November 26 at The Brewery in London. This incredible, award-winning venue has played host to all the previous Used Car Awards ceremonies and our guests love it!
How do I enter?
Nominating yourself, your business or a colleague for an award couldn't be easier. Simply fill in our online nomination form. There is no limit to the number of categories you can enter. All we ask is that you provide as much detail as you can – make sure YOUR entry stands out and grabs the judges' attention!
What happens on the night?
Your evening will begin with a sparkling wine and cocktail reception before moving into the stunning Porter Tun for the first part of the awards, hosted by TV's Wheeler Dealer Mike Brewer. A delicious three-course dinner is then served, the final award winners are announced by Mike and then the partying starts!
What happens if I win an award?
Winning an award is a huge achievement, and we pull out all the stops to make sure you get the credit you deserve. There will be extensive coverage in Car Dealer Magazine and on social media, making sure that you reap the marketing and PR benefits of letting your customers know you are a winner.

To sponsor an award, call the Car Dealer team on 023 9252 2434
MORE: Who won what at the 2017 Used Car Awards?
MORE: Used Car Awards 2017 – check out our tweets from a memorable night