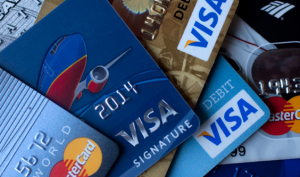 IT seems as if there's always someone out there trying to take money out of our pockets.
And today HPI is warning dealers to be aware of a major credit-card scam targeting used-car retailers across the UK.
While all dealers try to take care with finance, HPI says that in the past fortnight or so, 'more than a handful' of cases have come to light where criminals are buying cars from dealers by using stolen or fraudulent credit cards, and quickly selling the vehicles on to another unsuspecting dealer, before the credit-card companies have the opportunity to decline the original sale.

HPI says the problem is credit-card companies normally take a few days to establish a card is stolen or fraudulent.
Neil Hodson, the managing director of HPI, said: 'This is a very real and current threat to dealers, and franchised dealers are the main targets.
'They receive a cold call from the seller, often pretending to be a trader, offering the vehicle they've just bought from another dealer at a tempting £2,000 below the CAP Clean price.
'Don't be fooled by a deal that looks too good to be true. The log book won't be in the trader's name and the fraudster may send a driver to deliver the car. The deal often involves a BACS payment, but the money is removed by the time the fraud is identified, leaving the dealer severely out of pocket.'

MORE: Auto Trader hits back at Times report
MORE: Chrysler to be withdrawn from sale in the UK
On superunleaded.com – The Car Problems Only Short People Will Understand