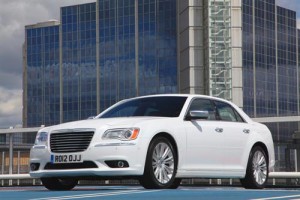 FIAT Group has announced its American partner Chrysler will be removed from sale in the UK by 2017.
Karl Howliss, Fiat Group UK's deputy managing director, revealed the news and said that by 2017 Chrysler would be removed from the UK completely. According to Howliss this is due to the brand's limited product range and poor CO2 emissions in the range, as reported by Auto Express.
Chrysler suffered from dismal 2014 sales in the UK, dropping below 2000 units sold. Last month the manufacturer sold 12 vehicles in the UK and the total for 2015 is just 69 units, less than half the figure for the same period last year of 181.

Chrysler told Car Dealer: 'Although we have no official statement, we can confirm that the decision has been made to withdraw Chrysler from the UK and instead focus on other FGA brands. We've given our dealers 24 months' notice of termination of contract.'
Dealers were informed officially yesterday and they will now focus on Jeep and Fiat, although it seems they all already knew.
Chrysler Bristol general manager Andy Semper told Car Dealer: 'I think it's the worst-kept secret in the UK. We first heard about it six or seven weeks ago but it wasn't official. It was only yesterday that our dealer principal got the official message.'
Dealer principal at Westaway Northampton Derek Westaway said: 'We've known about it for a long time.'

Chrysler is already shutting down sections of its UK website. Buyers are currently unable to see new car details for 300C or Grand Voyager and are instead taken to the used car section of the website. New car information on the brand's supermini Ypsilon is still available via the website.
MORE: Passenger car registrations up for the 18th consecutive month
MORE: Electric car residual value forecasts edge closer to diesel
MORE: Mustang website attracts more than 1 million in the first month
On SuperUnleaded.com – The Most Exquisite Drag Racing Fails