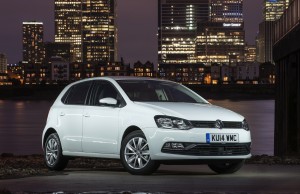 RESEARCH out today from the European Automobile Manufacturers Association has shown another consecutive month of growth for new passenger car registrations.
In February 2015, EU passenger car registrations recorded growth for the 18th consecutive month, up 7.3 per cent to 924,440.
All major markets contributed positively to the overall expansion. Spain's share rose by 26.1 per cent, Italy was up 13.2 per cent and the UK increased by 12 per cent posting double digit growth. This was followed by Germany (up 6.6 per cent) and France (up 4.5 per cent).

From January to February 2015, new passenger car registrations increased by 7.0 per cent, totalling almost 2 million units (1,923,484). Most major markets posted growth, contributing to the overall upturn of the EU market. Germany increased by 4.6 per cent, France was up 5.3 per cent, the UK rose by 8.3 per cent as well as Italy (up 12.3 per cent) and Spain (up 26.7 per cent) increased over this period.
MORE: Electric car residual value forecasts edge closer to diesel
MORE: Mustang website attracts more than 1mil in the first month
MORE: H.R. Owen opens new Aston Martin dealership in Reading

On SuperUnleaded.com – The Most Exquisite Drag Racing Fails