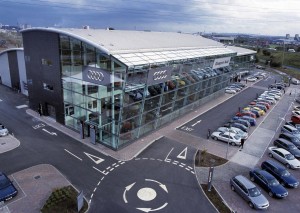 Remaining profitable has been a challenge for the automotive sector, but could this change, asks ASE Plc's David Kendrick
In recent years it has been a challenging UK automotive market with profitability remaining on average under one per cent. Could 2013 be a significant year in the automotive cycle?
So far this year we have seen the number of automotive businesses changing hands possibly returning to the levels last seen in 2007 and 2008, prior to the credit crunch hitting the UK.

'Goodwill' is returning to transactions and vendors are starting to realise fair value for their long-established businesses.
Over the past couple of years, in many circumstances it has been a significant challenge to dispose of a motor business unless you were looking for simply a Net Asset Value transaction with little goodwill.
If you were fortunate enough to be representing one of the desirable premium brands such as Land Rover, Audi, BMW or Mercedes, this is unlikely to have been the case with value still attributed to these businesses regardless of performance in a number of circumstances.
In 2013 we have seen the property market showing signs of recovery, average dealer profitability heading for the strongest annual performance in the past five years and the appetite of banks/funders returning to the sector. This gives opportunities to shareholders who wish to exit their business, a chance to realise true value and also with the increased funding options a larger number of potential acquirers to talk too.

ASE Plc has advised numerous businesses with their exit strategy in 2013, most recently completing five transactions in October alone. The consolidation will no doubt continue as the PLCs and larger groups looking to grow their market share with certain brands and specific groups such as Vertu Motors Plc looking to expand into the premium sector for the first time with their latest Land Rover acquisition.
With the right advice, business owners with long-established businesses that have a good track record of profitability and desirable locations should now be able to realise their true potential and complete a successful exit.
With many acquirers also looking to rent property, this can be an attractive proposal to give additional income in years to come.