Cazoo, the online-only used car-buying website, has obtained a further £100m of funding – and changed the way it engages with customers because of coronavirus.
The website, the brainchild of Alex Chesterman, who previously established LoveFilm and Zoopla, has raised more than £180m since being founded less than 18 months ago – a record for any UK start-up in its first year of operation.
This latest funding round was led by DMG Ventures alongside other investors such as General Catalyst, Mubadala Capital and Octopus Ventures.

Since Cazoo's launch in December, Cazoo has sold thousands of cars and generated more than £20m in revenue.
Cazoo owns and reconditions all cars before offering them for sale and delivering them free to customers' doors. Each one comes with a seven-day, money-back guarantee, free comprehensive 90-day warranty and roadside assistance. Buyers can purchase or finance one of the thousands of Cazoo cars entirely online as well as getting an instant offer for any part-exchange.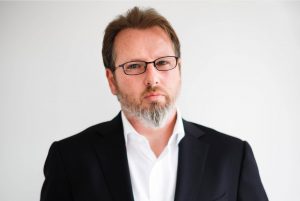 And in common with many other car sales businesses, Cazoo has adjusted its vehicle handover process in the light of the Covid-19 pandemic. All deliveries will now be carried out so that staff and customers will be a safe distance apart at all times.
Alex Chesterman, pictured, said: 'UK consumers are ready to buy cars online in a convenient, hassle-free way. Cars are an important form of transport for many in our society and we want to ensure that those who need one can continue to get one.

'This new round of funding is a strong signal from investors of the scale of the opportunity.'
Manuel Lopo de Carvalho of DMG Ventures said: 'We are very excited to continue to support Alex and the team at Cazoo. The pace of what they've achieved and the level of adoption they've seen in the first few months since launch is remarkable.'
Earlier this month, Car Dealer obtained a leaked investors' document which demonstrated the scale of Cazoo's ambitions. Although predicted to make heavy losses over the next three years, Chesterman and his team expect to be selling 217,000 second-hand cars a year by 2025, a figure viewed as rather optimistic by some industry observers.
NEWS: Online start-up Cazoo plans to sell 217,000 used cars a year
NEWS: Cazoo's chief financial officer leaves the company
NEWS: James Baggott: Will Cazoo learn the lessons that killed off Tesco Cars?