NISSAN will launch autonomous driving technology on its best-selling Qashqai SUV as soon as next year.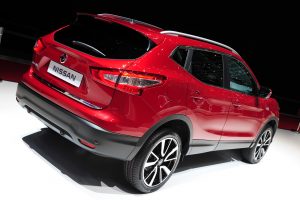 The system – activated at the push of a button on the steering wheel – will be able to control the car in stop-start traffic and drive it unassisted on single-lane A-roads at speeds up to 62mph.
However, in light of recent tragic accidents with similar technology on Teslas in the US, the Japanese manufacturer has been quick to point out its version is a 'driver aid' and not 'self-driving'.

'Drivers must have their hands on the wheels at all times while the technology is running and if they take them off, they will be given a two-stage warning to put them back on,' said a spokesman for Nissan.
Once activated, the 'ProPilot' system can keep a car in its lane on a motorway, adjusting the steering automatically and compensating for merging traffic. If there is a car in front, it will follow at a safe distance or alternatively stick to a pre-determined speed in its own lane.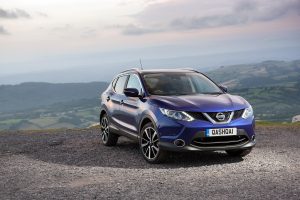 The technology is currently being rolled out in Japan on Nissan's new Serena minivan. However, by 2017 the system will be available on top- spec Qashqais and is likely to be an option on other trim levels too.
Top-spec Qashqais – which start at around £27,000 – account for around 50 per cent of sales of the popular model, and last year, the manufacturer sold 60,812 in the UK. This means more drivers are likely to experience autonomous technology in a Nissan before any other brand.

Commenting on the recent Tesla crashes, Hideyuki Sakamoto, the Nissan executive in charge of the brand's autonomous technology, said: 'We don't have a full understanding on the Tesla system as it's not ours.
'However, we will be informing our customers of the constraints of ProPilot clearly. If they're not holding the steering wheel or paying attention they will be warned – the driver must always be ready to drive the car.'
ProPilot will debut on the Qashqai in the UK alongside a mid-life facelift in the latter part of 2017.
MORE: SsangYong's 'Fast Start' promotion to attract new buyers
MORE: Big Mike: My top ten test drive disasters
MORE: Factory worker scoops £1,000 of vouchers from Mitsubishi
On SuperUnleaded.com: Russian Police Need New Cars If This Is The Standard