AUTOVOLO – one of the UK's fastest-growing automotive classified websites – has announced details of a new scheme that will give dealers the opportunity to become a shareholder and have a voice in the turbulent industry.
The scheme is quite simple: AutoVolo will make a 20 per cent stake of its total business available to the car dealer community, which will have a dealer panel and elected representative who will regularly meet the AutoVolo management team to discuss, analyse progress and help shape future requirements and support the dealers.
Chief executive Stefan Voloseniuc commented: 'By having a "voice" on the inside of the business it will provide more confidence to other dealers to join, knowing that they have a platform where they can have some input into addressing issues that the industry faces.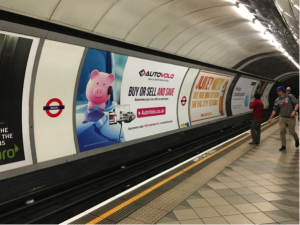 'We believe that by offering the dealers this unique opportunity to join and support us, we can work together to become a real credible alternative, and in addition, our "shareholder members" will also get a share of all future profits of AutoVolo as long as they remain a member in the scheme.'
He added: 'This is as close to a dealer-owned platform that you can get without all of the set-up and operational costs that go with it. We have already gone through that period and spent millions to get to where we are today.
'Now we are offering a 20 per cent stake to the dealers, in a business that has huge potential with no upfront or entry fee required. This has to be unique. No other portal would, or can, offer this type of opportunity.
'Together, we can make change, but it requires support and commitment from those involved plus one other key requirement, which is time – time to develop the brand and increase visitor numbers, as it doesn't just happen overnight, and time is the one thing that no-one can actually buy.

'We have a long-term brand-building plan, which is coming into place to support everything else and it is working.'
Stuart Askey, sales director, added: 'Being privately owned and funded, AutoVolo is free from restriction and is able to react and implement things rapidly with no red tape or shareholder approval. We have some interesting ideas and new approaches that we are working on to address some of the key issues that dealers face that have been well documented recently, such as price increases, finance commissions, PX tools, reviews, pricing tools, etc.
'Initially, we are looking to select around 1,000 dealers who are prepared to join this unique scheme. All our partner dealers will have a benefit of a three-year price guarantee as long as they remain in the scheme.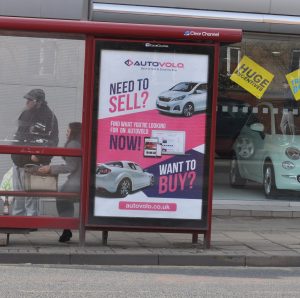 'Furthermore, as a 20 per cent shareholder, they can obtain a financial return in the form of a dividend payment from future profits.
'Just imagine – in five years of working together we can achieve 50 per cent of Auto Trader's market value, which is currently £3.4 billion.
'This would put the value of the equity share of the shareholder group with a 20 per cent stake at £340 m. What other classified portal offers you this type of partnership?'
AutoVolo only launched at the end of August 2015 and now has more than 160,000 cars available online via around 4,000 franchised and independent dealers listing stock on the portal.
It recently launched its first TV campaign across a wide range of channels and is on around 5,000 buses in major towns and cities, plus it has a presence on the London Underground.
In addition to all of this, the company is on a long-term brand-building exercise and is working with Tesco/Waves across 240-plus nationwide Tesco car park/car wash locations. These attract more than five million shoppers a week.
Web traffic is growing quickly. Last month saw more than 500,000 visitors, and it is aiming for a million a month by December or sooner.
However, if people want or require change then it needs actions and not just words, and AutoVolo is ready to take on the challenge and is interested to hear from dealers who would like to register their interest in being a part of this scheme.
We are finalising a number of things from a legal perspective plus the overall requirements that both parties will agree to enter into under the terms of this unique partnership agreement.
Once things have been finalised then further details will be made available.
To register your interest in being one of the '1,000 Voices members', then send an email to [email protected]
MORE: The ideas man at the helm of a thriving car city
MORE: Ben Garside: What's clear, fair and not misleading
MORE: Phil Harding appointed marketing manager at iVendi
On SuperUnleaded.com: Chris Evans Spills The Beans On Top Gear