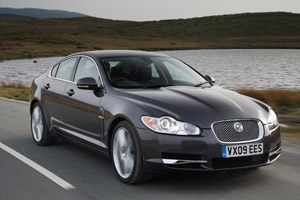 BRITISH cars have been revealed as the worst for depreciation, according to figures from Adzuna.co.uk.
A new study by the car search engine reveals that models from British marques, including Jaguar and Land Rover, lost 51% of their value over 4 years on average.
The research, conducted in February 2013, analysed over 600,000 used car ads indexed on the site across over 100 UK locations, extracting asking prices for the most popular models.

This data was then benchmarked against new car prices from 2009, resulting in a "depreciation score" for every car.
Brands like Jaguar, Vauxhall and Land Rover all rapidly depreciated, losing over 58% of their value in just 4 years. German and Italian cars hold their value better, falling just 40% over the same period.
The average new car in the UK has depreciated 49% in real terms over four years.
Volkswagen Polos and Smart cars keep their value the best over time, retaining three quarters of their new price after four years, while a new Renault Megane and Mazda 6 are expected to lose 60% of their original price tag by 2017.

Supercars retain their value better than most, with the Audi R8 and Ferrari 430 dropping less than 29% over four years, and the Lamborghini Gallardo decreasing by only 31%.
The study also showed that Leicester is the cheapest city in the UK to buy a used car in 2013, with the average popular motor £544 cheaper than other UK cities.
Brighton is the most expensive, with the average list price of used cars in the city over £13,000.
But real bargain hunters should head to Wales, where the study shows the same used car in England will be 5% cheaper if you make the trip across the border.