Sponsored post: Multi-award-winning platform is heading for an exciting new era 
IT'S one of the perennial challenges for any car dealer – and it's important to get it right.
We're talking, of course, about finding stock for your forecourt – paying the correct amount for it in the first place, marketing it effectively and selling it profitably and within a sensible timeframe.

One of the best ways to get hold of the cars you need is by using the services of an online trade-to-trade remarketing platform.
Dealer-Auction.com has seen double-digit growth this year while delivering consistently high levels of customer satisfaction and unrivalled market insight.
It is soon to become Dealerauction.co.uk and will be able to claim that it's one of the best-known and most highly regarded online auctions out there.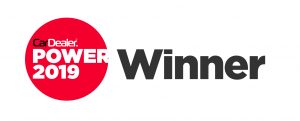 After all, in its current guise, it was voted Trade to Trade Remarketer of the Year in Car Dealer Power this year and has won the accolade many times before.

Dealer-Auction.com is the UK's largest trade-only online auction offering more than 10,000 part-exchange and trade cars each month.
The new Dealerauction.co.uk platform 
is powered by two of the biggest names in 
the automotive world – Auto Trader and Cox Automotive.
We caught up with chief executive Le Etta Pearce, pictured, recently who told us the company had had a busy and successful year – and explained the philosophy at the heart of the operation.
'Simplistically, retailers want to sell their cars as easily, quickly and as profitably as possible,' Le Etta told us. 'And equally, that applies to the wholesale market – there are good synergies between the two.
'If you're a vendor, the platform allows you to list your cars very intuitively. The speed of sale on trade stock is significantly improved, so that stock is turned quicker. The use of an online channel means vendors get higher returns, too. Retailers can sell faster, buy smarter and, of course, make more profit. Those are the core messages.'
Looking to the future, there are exciting times ahead for Dealer Auction users, as their advertising in this issue of Car Dealer indicates.
'We've been busy building our new platform which will be launching in January,' Le Etta said. 'We've combined the model and the success of Dealer-Auction.com, taking all the great things about that business, and added improved technical capability and unrivalled insight.
'For a buyer, our technology will prove incredibly useful. Dealers get intelligent alerting so they never miss the right car. The stock finds the dealer, in essence, which makes utilisation of the Dealerauction.co.uk platform nice and easy.
'Buyers and vendors will be provided with more choice overlaid with the consumer market intelligence that we receive through one of our parent companies, Auto Trader. This means our customers can be confident they're making the right decisions. We're really excited about 2020.'
Since the new car market has remained in the doldrums lately, is there more of an opportunity around used cars at the moment?
'The used car market represents a huge opportunity,' said Le Etta. 'The outlook for new car sales feels as though it will remain challenging.
'The used car market is much more stable. Retailers can win in the used car market and I think it's going to be the retailers who work hard at getting it right that will take the best advantage of it.'
Buying right, trading right and selling right are the three key ways dealers can achieve success, says Le Etta. 'The profit potential on a car is pretty much determined when a car is bought, not sold,' she explained.
'Retailers should be confident that they are buying the right stock for their forecourt. Our intelligence can help retailers understand what consumers are demanding in their area.
'Many franchised dealers plan to only break even on their trade-ins. But if they can find the right buyers who are alerted to that stock, they will absolutely see better returns and sell them quicker. Don't just settle for breaking even. Make your trade stock work harder for you.
'And price to market from day one. If you do that and simplify the buying journey for consumers, you will be giving yourself 
the best chance of success.'