DESCRIBED as the Fourth Industrial Revolution, mobile has disrupted the status quo for many traditional industries, including the automotive sector.
Today's car buyers are digitally always on, permanently wired to multiple devices, and this has created drastic ramifications for how they consume media, do their research and shop.
Anita Fox, who has headed up Facebook UK's automotive sector since 2014, will be at CDX17 at The Wing, Silverstone, on Tuesday, May 23 where, as the first of our keynote speakers, taking to the Live Stage at 9.30am that day, she'll be discussing how retailers and manufacturers can sell vehicles and fill service bays by understanding how Facebook apps can help reach all the consumers that matter to them.

She has spent 15 years in the car industry, holding positions such as head of marketing at Volvo UK and head of global marketing communications for Land Rover. 'The car industry has never witnessed such a rapid period of change, as the fast-moving world of technology collides with brands that have existed for more than 100 years,' she said.
'The past 12 months have seen some of our auto industry clients take their first steps into e-retailing, while connected technology is now a standard feature of new cars.'
Also among her topics, she'll be getting attendees to explore whether they are making their Facebook strategy work as hard for their business as it can.
Then, at 11.30am, Ross MacDonald, agency sales manager from Twitter, will be taking questions on the Live Stage around how the short-form social media platform can open dealerships up to new customers.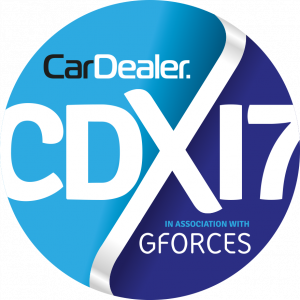 He'll be chatting through the latest insights from the auto industry on Twitter, sharing some recent partnerships from the auto clients he works with and discussing how the data that Twitter has access to lends itself perfectly to auto clients. He'll also look at what's coming up this year at Twitter with its live streaming product and the opportunities for brands around that.
CDX has strengthened its position as the UK's largest and most important motor trade expo and conference ahead of this year's event.
Among the attractions, more than 100 leading industry suppliers representing 102 exciting brands will be exhibiting at the free-to-attend day-long event, other keynote talks will be given by Google and the SMMT, plus there's a whole host of must-attend workshops designed to help motor trade professionals boost their businesses and profits.
And with only four days to go before the doors open, a surge of online registrations for tickets looks set to push numbers well over 3,000 delegates. Can you afford not to be there while your competitors gain the advantage?
MORE: Now 2,500 delegates sign up for CDX – and we're all set for our best event yet!
MORE: Car manufacturer bosses to discuss the road ahead for sales at CDX17
MORE: The top 10 reasons you can't afford to miss our industry-leading event!
On SuperUnleaded.com: NASCAR Race Is Red-Flagged After Mega Pile-Up