PRESSURES and performance targets for franchised dealers come from the manufacturers, but they also bring the prospect of exciting new products – and, therefore, profit.
Our manufacturers panel at CDX17 at The Wing, Silverstone, on Tuesday, May 23 – just six days away now – will be made up of four leaders of UK automotive brands and we'll be asking them about what they predict the future holds, both in physical dealerships and digital ones.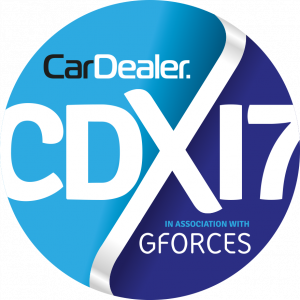 Taking part in the Live Stages session at 3.30pm will be Ford of Britain chairman and managing director Andy Barratt, Mazda Motors Ltd UK managing director Jeremy Thomson, Mitsubishi Motors UK managing director Lance Bradley and Kia Motors UK commercial director Simon Hetherington.

Ford is still the biggest brand in the UK, breaking more of its own records in 2016 with a total of 318,316 new cars registered. It has a strong product line-up going through a period of regeneration, plus with a change to the way Ford Stores operate there's sure to be plenty to discuss.
Mazda has been going through a bit of a renaissance in recent years, with a new product identity that has seen popularity for its competent and fun-to-drive cars grow. In March 2017, the brand broke its monthly sales record with 7,556 cars sold.
Mitsubishi is at the start of releasing a new model offensive with Eclipse, the brand's latest SUV. Meanwhile, Kia appears to be going from strength to strength in the UK, with the Stinger whetting the public's appetite for a new sporty model. The brand is also enjoying strong demand for existing but recently updated cars, such as the Picanto and Sportage.
CDX has strengthened its position as the UK's largest and most important motor trade expo and conference ahead of this year's event.

Among the attractions, more than 100 leading industry suppliers representing 102 exciting brands will be exhibiting at the free-to-attend day-long event, keynote speakers from Google, Facebook, the SMMT and Twitter will be giving incisive presentations, plus there's a whole host of must-attend workshops designed to help motor trade professionals boost their businesses and profits.
And with less than a week to go before the doors open, a surge of online registrations for tickets looks set to push numbers well over 3,000 delegates.
MORE: Now 2,500 delegates sign up for CDX – and we're all set for our best event yet!
MORE: Autocar Awards are returning to follow CDX at Silverstone
MORE: The top 10 reasons you can't afford to miss our industry-leading event!
On SuperUnleaded.com: Cyclist Narrowly Escapes Injury After White Van Man Runs Him Off The Road