THE Autocar Awards are returning to Silverstone to be held once again straight after CDX – the biggest event of its type in the automotive industry.
As last year, the awards on May 23 will celebrate the individuals, manufacturers and cars that have made the biggest impact on the industry over the past 12 months.
The biggest honour will again be the Issigonis Trophy, named after Sir Alec Issigonis, creator of the original Mini. The winner is judged to have contributed the most to the competitiveness of the European car market. Last year, PSA Group chief executive Carlos Tavares earned the accolade.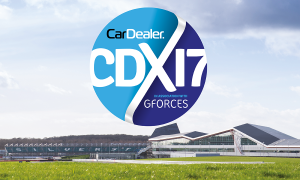 Also presented on the night is the Sturmey Award. Named after Autocar's founder in 1895, it celebrates innovation and achievement in the motor industry, and 2016's winner was Ariel Motor Company's Simon Saunders.
Recognising the fact that Autocar invented the road test format nearly 90 years ago and continues to set the benchmark for enthusiasts today, the 2017 awards will also celebrate the rare models that have achieved a perfect five-star rating from the publication's testers.
Other awards include the Readers' Champion Award, Innovation Award for technical prowess, Used Car Champion, Outstanding UK Leaders, and Game-Changers. Autocar's Design, Engineering and Motorsport Heroes will also be revealed on the night.
The awards will be held in Silverstone's iconic Wing complex and will start at 6.30pm, after CDX17 has wrapped there.

The evening event, which will include an exclusive drinks reception and dinner, will – like CDX – be attended by the best and brightest of the UK and global automotive industry.
Autocar editor Mark Tisshaw said: 'The automotive industry is one of the fastest-moving and most innovative in the world – and the Autocar Awards set out to celebrate the very best of it in a way that sets the evening apart from other awards events.'
Rachael Prasher, Autocar brand director, added: 'Autocar is the world's longest-running automotive title, and we're proud to have created an event that really matches the brand's prestige. Hosted at the home of British Motorsport, and with some of the industry's most important figures in attendance, it's a real homage to the very best of automotive.'
CDX – organised by Car Dealer Magazine publisher Blackball Media –  is free to attend for dealers, and among the many attractions during the day there will be more panels and keynote speakers than ever on our Car Dealer Live Stage. CDX17 will also have a host of workshops and breakout sessions dedicated to helping dealers boost their sales. In addition, we'll be revealing the Car Dealer Social Media 200 – the most influential dealers across all social media platforms. You can register for CDX17 here.
MORE: Autocar celebrates best of car industry at post-CDX ceremony
MORE: Revamped Autocar Awards sell out at new Silverstone venue
MORE: More to discover than ever before on the Car Dealer Live Stage at CDX17
On SuperUnleaded.com: Manor F1's Farewell Images Give Us An Insight Into F1 In 2017