THE Car Dealer Live Stage will be at the heart of CDX17's line-up once again with more panels and keynote speakers than ever before.
On May 23 the industry's biggest motor trade expo will be returning to Silverstone and the live stage sessions will run throughout the whole day. Here delegates will get the opportunity to discover new ideas from industry leaders and keynote speakers.
Society of Motor Manufacturers and Traders chief executive Mike Hawes will be on stage to talk about the automotive industry in 2017. With Article 50 having now been triggered, this will be a particularly key time for the economy and car sales.

Facebook and Instagram's automotive client partner Anita Fox, Google's lead generation manager Scott Sinclair and Twitter's agency sales manager Ross MacDonald will also be taking to the Car Dealer Live Stage to talk about how your footprint online can increase your footfall in store and the virtues of social media in a business environment.
Register for FREE tickets to CDX17 here
This year, even more key industry figures will join our panels too, giving attendees an exclusive opportunity to pose questions to some of the biggest names in the business and learn valuable lessons from them.
The Car Dealer Live Stage will host a panel of car manufacturer bosses who will be discussing what they expect to see in the automotive industry in 2017, the bumper month of March and whether the move to online sales will mean the demise of dealerships.

Listed and franchise dealer bosses will be discussing their view of the industry, plus a group of independent dealers will be speaking about the challenges facing the used car industry.
We'll be finding out the secrets of volume selling with car supermarket bosses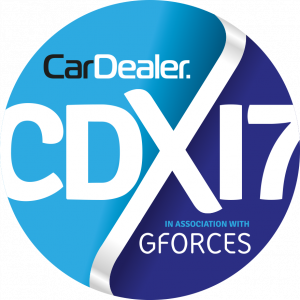 and, for the first time, we will be asking a supercar dealer about the difficulties and opportunities he has faced over the past 12 months.
The panel from the Women in The Motor Industry (WITMI) breakout session will also be on the Live Stage this year. They'll be taking questions about diversity and engaging more women to work in roles at dealerships and the wider industry.
Keep your eyes on the Car Dealer and CDX17 websites to find out all about our panellists and why you should be listening to their views on May 23. Register for your free ticket today to receive all of the latest details first.
Car Dealer Live Stage at CDX17
9.15am – What's happening on the Live Stage – James Baggott
9.30am – Making the most of Facebook and Instagram in your dealership
10am – What will Brexit mean to the car industry? With SMMT chief executive Mike Hawes
10.30am – The challenges facing independent dealers in 2017
11am – The opportunities and difficulties selling supercars
11.30am – Making the most of Twitter for car sales
12 noon – Your chance to hear from the bosses of online classified sites
12.30pm – View from the top with listed and franchised car dealer bosses
1.15pm – WITMI on the Live Stage
2pm – Introducing the new product launches at CDX
2.30pm – How to harness the power of Google in an age of digital dealerships
3pm – The secrets to volume-selling with car supermarket bosses
3.30pm – The road ahead for car sales with car manufacturer bosses
4pm – The future of digital dealerships
4.30pm – Maximising the potential profit gains using aftersales
If you missed last year's event and aren't sure what to expect, you can watch all of the keynote speeches and panels in the playlist below. You can find out all of the details for CDX17 on the website cardealerexpo.co.uk

MORE: Calling all suppliers: Join us at Silverstone for our CDX open day
MORE: Car Dealer's Social Media 200 to be unveiled at CDX17 – make sure you're there!
MORE: Facebook and Instagram will show how to increase your sales at CDX17
On SuperUnleaded.com: What Would Apple's Car Look Like If It Were Inspired By Its Products?