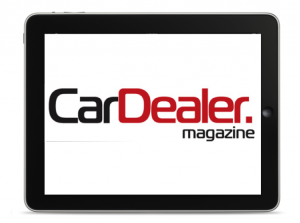 CAR Dealer Magazine's hugely popular free iPad App is now fully functional again – just in time for users to enjoy TWO issues!
The App, which has so far been downloaded 4,283 times, hit problems when we changed the servers that hold the magazine files.
Unfortunately we weren't made aware that by changing the files' location the App would stop working. Helpfully, users were simply met with a 'No Connection' message – when clearly they were connected to the interweb.

This led to confusion among our readers and, although a new version of the App was submitted to Apple on the day the problems were uncovered, it took more than three weeks for it to be approved.
We'd like to take this opportunity to apologise for the problems users encountered and thank those who took the time to email us and notify us of the problem. It's great to know so many of you missed reading your favourite motor trade magazine!
The good news is the App is now fully functional again. Issue 60 is available to download immediately and Issue 61 – which is winging its way to the printers today – will be available to download later this week. Double bubble!
If you haven't downloaded the App yet – and remember it's free to install and all issues are free to download too – you can get it here