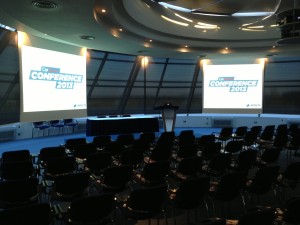 CAR DEALER Magazine will be streaming its Conference Clinic Q&A session live online TODAY!
Those unable to make the Conference, taking place at the Heritage Motor Centre, Gaydon, will be able to log on to our website from 2PM and participate in the Q&A session.
We will be streaming the panelists – which includes experts from Google and Trading Standards – on our website HERE.

If you haven't been able to make today's Conference, simply log on to our website and ask your questions to our panelists in the live blog under the video.
We'll be taking questions from the web as well as the Conference audience – while editor James Batchelor will endeavor to cram in as many questions to our panel as possible.
Panelists include:

Alex Rose, Google industry manager for automotive, who can take questions on the search giant's huge array of services.
Tim Milsom, motor trade lead officer for Trading Standards, who can speak on all issues relating to staying on the right side of the law when selling cars.
Paul Harrison, head of motor finance for the Finance and Leasing Association, who can answer your finance based posers.
David Combes, former Fraud Squad officer and now head of Car Dealer Club legal team Lawgistics, who can help with your motor trade legal issues.
Paul Beaurain, managing director of headline sponsors Pro-Align, who will be able to help with your aftersales and workshops questions.
Editor Batchelor will be hosting proceedings so simply log on from 2PM to this page and add your questions to the live blog.
You can also follow the rest of the day's activities on Twitter – follow @CarDealerMag for the highlights of each of the Conference's speeches and monitor the hash tag #CDC13 for what our delegates are saying.