BRITISH sports car manufacturer Caterham has secured a £1.15m 'funding facility' loan from Santander to help it support its long-term plan for international expansion.
A funding facility is a type of loan that allows companies to borrow money over a relatively short period of time to increase their operating capital.
The £1.15m lent by Santander Corporate & Commercial will let Caterham continue expanding in fast-growing international markets, as well as further develop its UK manufacturing capabilities.

It is already established as an exporter to several markets, such as France, Germany, Japan, Switzerland and the USA. The manufacturer is investing in all these countries and new ones, such as Taiwan and Colombia.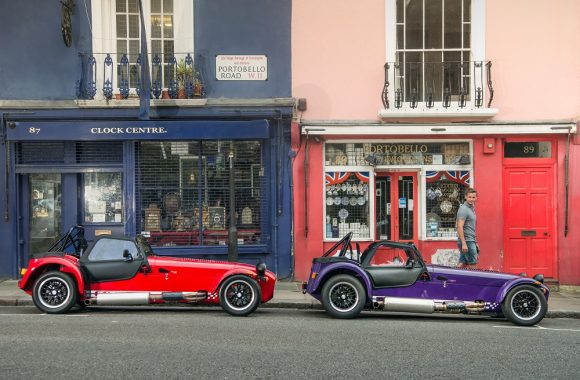 Trevor Steel, chief financial officer of Caterham Cars, said: 'The business continues to grow, both in the UK and overseas, and we are focused on capitalising on this strong demand. We have a loyal customer base who recognise and value the cars for their engineering excellence, classic design and driving experience.
'The new partnership with Santander heralds an exciting new era in the history of Caterham Cars.'
Jeff Clark, international and working capital director at Santander Corporate & Commercial, added: 'We are delighted to be supporting this quintessential UK manufacturer as it invests for growth. It is clear the management team has very exciting plans for the business, and we are honoured to be able to help them expand internationally.'

MORE: Sir Chris Hoy picks up new Caterham in Cheshire
MORE: Caterham posts highest annual sales figures in 20 years
MORE: Caterham teams up with Harrods to offer personalisation programme