SIR CHRIS HOY has picked up a new Caterham Seven 620R from a dealership in Cheshire.
The 41-year-old six-time Olympic gold medal cyclist is a huge fan of the Caterham brand, having owned a number of the marque's other models and competed in the 310R Championship.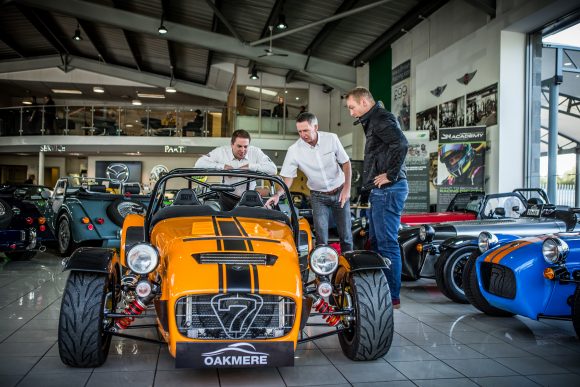 He went to Oakmere Caterham in Northwich to collect his new 620R, which boasts a supercharged 2.0-litre engine producing 310bhp, allowing the car to achieve 0-60mph in 2.8 seconds and reach a top speed of 155mph.

'I've always loved Caterhams and have driven plenty over the years,' said Sir Chris. 'Competing in the 310R Championship this year reminded me exactly why I've got such a love affair with the Seven.
'The 620R is about as powerful as a Caterham gets and I can't wait to hit the track in it.'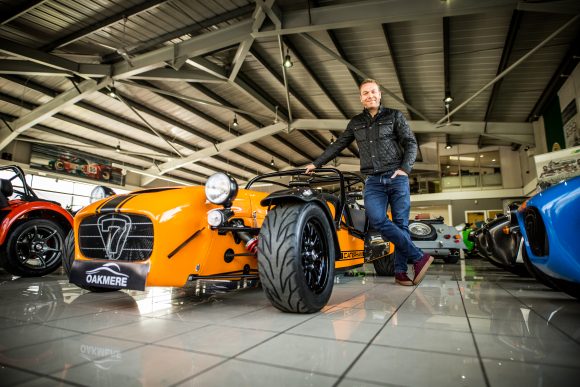 Jonathan Jarratt, managing director of the Oakmere Motor Group, said: 'Sir Chris Hoy has been a friend and customer of ours for years, and we're really proud to be able to provide the six-time Olympic gold medallist with the next instalment in his Seven journey.
'Having won the accolade of Caterham Dealer of the Year 2016 and now selling a car to a sporting legend, it's a very exciting time for us as a Caterham dealership.'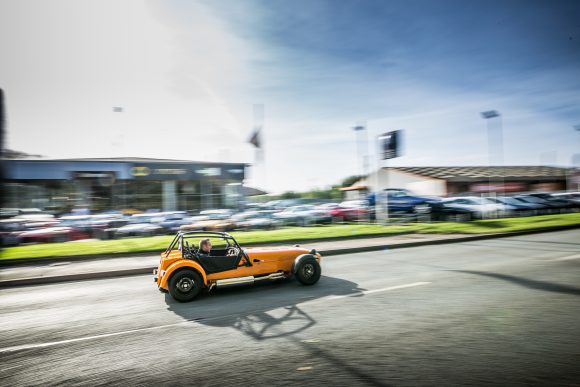 Pictured at top: Sir Chris Hoy at the wheel of his new Caterham, flanked by Oakmere Caterham sales manager Stephen Jeavons, left, and managing director Jonathan Jarratt
MORE: Caterham posts highest annual sales figures in 20 years
MORE: Caterham teams up with Harrods to offer personalisation programme
MORE: Caterham Cars expands its presence in Belgium with all-new showroom in Liege
On SuperUnleaded.com: Immaculate Ford Focus RS with just 16 miles on clock set for auction