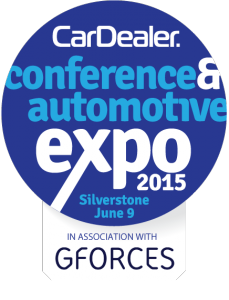 WANT to see the Silverstone F1 Grand Prix this year as a VIP?
If you needed any more reasons to be at this year's Car Dealer Conference and Automotive Expo, then this must surely be one of them.
The WMS Group, winner of the Car Dealer Power warranty provider of the year for 2015, will be giving away two VIP tickets to this year's race.

Worth more than £1,700, the VIP tickets will not only give you grandstand seating but also breakfast, lunch and dinner!
In order to be in with a chance of winning this VIP experience you'll need to have your racing gloves to hand. The WMS Group will be bringing two F1 racing simulators to the expo and all you have to do is post the fastest lap of the day!
However that's not all. There will also be a Scalextric track on their stand where you'll have the chance to win signed Stirling Moss memorabilia and a bottle of Champagne.
The WMS Group are just one of many exhibitors at this year's expo who will be offering you the chance to win VIP tickets to various events and bringing special offers to the show that you won't be able to find elsewhere.

The Car Dealer Conference and Expo is the only place to see this many suppliers and speakers in one place in the UK this year.
In amongst the workshops and breakout sessions, the expo will be featuring more than 70 exhibitors.
Make sure you arrive early to make the most of everything that is happening on the day.
MORE: Everything you need to know about the Car Dealer Conference & Automotive Expo
MORE: Get your FREE tickets to the event