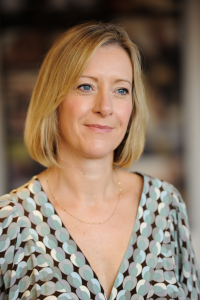 HALFORDS have announced Jill McDonald will be taking the reins as chief executive officer (CEO) with effect 11 May 2015. 
McDonald, currently McDonald's UK CEO and president of North West Division for Europe, will be continuing to develop Halford's service-led growth strategy.
She commented: 'Halfords is a business and brand that resonates with me and the UK public and I am delighted to be joining the company. Halfords has already made significant progress in delivering its service-led growth strategy and I look forward to joining such a strong team to continue to build on that success.'

McDonald has worked at the fast-food chain since 2006 as chief marketing officer UK & Northern Europe before moving to her current role as CEO in 2010. Her responsibilities at McDonald's encompass around 3,300 owned and franchised restaurants across seven countries, more than 500 franchisees and over 200,000 colleagues.
Dennis Millard, Halfords Group chairman, added: 'When the Board began the search for a new CEO we were clear that we were looking for an outstanding business leader, particularly someone who had built and nurtured a culture of customer service and colleague engagement in a consumer facing business. So we are delighted to have recruited Jill, who has a strong track record of heading a large, complex, service-led business with great success.
'Jill will lead our high-calibre team and further develop Halfords' successful service-based growth strategy. I'm really excited that we have attracted someone of Jill's calibre who will build on what we've achieved over the last few years and we all really look forward to working with her.'
Jill began her career in 1987 at Colgate Palmolive in brand management and joined British Airways in 1990 where she held a number of marketing and management roles in the UK and Hong Kong, rising to head of global marketing in 2004.

MORE: Halfords relaunches car parts business
MORE: Turn off your engine or face a £20 fine
MORE: Download the new edition of Car Dealer magazine to your iPad – at 164 pages, our biggest ever! And it's FREE!
On superunleaded.com – Four Of Our Favourite Porsche Cayman GT4 Road Tests