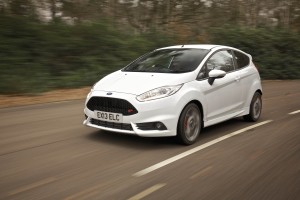 THE Ford Fiesta has once again topped the best-sellers list – this time for the month of July.
More than 8,800 units of the stylish supermini were registered in the month – some 2,200 more than the next best-selling car, the Ford Focus (6,013 examples were registered).
Vauxhall's Corsa was ranked third after the company registered nearly 5,500 units, followed by the Golf with 5,135. Nissan saw 4,728 units of its British-built Nissan Qashqai registered – a result that saw the car finish in fifth place in the best-sellers table.

The rest of the list was as follows: Vauxhall Astra (4,267), Audi A3 (3,522), Fiat 500 (3,021), BMW 3 Series (2,625) and Mini (2,384).
Meanwhile, the Fiesta also leads the way in the year-to-date chart with 79,007 units registered, the Ford Focus is in second with 50,767 and the top three is rounded off with the Corsa with 47,752.