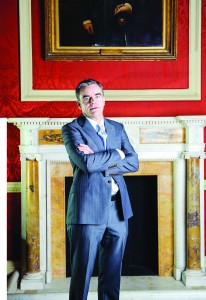 FORMER Seat UK MD Neil Williamson is to become chief executive of Jardine Motors Group next month.
The current CEO, Mark Herbert, is moving to Asia to take up a new leadership role within Jardine.
Herbert has served eight years within Jardine Motors Group UK – the last two and a half as the group's CEO.

Williamson will take up his role on July 9 after an induction period of a month.
During his two-year spell in charge at Seat UK, Williamson oversaw the most successful period in the company's history, with market share and sales volume increasing. Seat's 2014 market share was a record 2.16 per cent, compared with 1.9 per cent in 2012, the year he joined from Mercedes-Benz Retail Group.
Previously, he spent 13 years with Nissan in senior UK and European roles in sales, marketing and franchising.
A statement issued by Jardine about the move said: 'We believe Neil is ideally positioned to build on Mark's vision for the group to be the best retail motor group in the UK, as measured by our customers, employees and brand partners by delivering an unparalleled level of customer service.'

Jardine Motors is one of the UK's largest independent dealership groups, with a portfolio of franchises such as Aston Martin, Audi and Volkswagen.
MORE: Specially-designed smart cars show they're well-suited to the city
MORE: Our Andy's a judge at the inaugural CitNOW Awards
MORE: Heavy fines for dealers who sold a dangerous vehicle
On SuperUnleaded.com: Nissan's 360-degree Lap Of Le Mans Will Make You Feel A Bit Sick