SUBARU and Isuzu UK have invited potential new dealers to find out more about the brands at a Warwickshire game fair later this month.
The event takes place at Ragley Hall, near Alcester, on July 27, 28 and 29.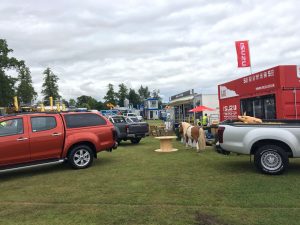 Prospective franchisees will be hosted by key members of the Subaru and Isuzu UK dealer development teams and will be able to take part in live demonstrations of the ranges, learn about their brand values and discuss potential opportunities with the franchises.

Claire Ketchion, dealer development manager for the brands, said: 'Subaru is the fourth fastest-growing automotive brand in the UK, bolstered by its award-winning SUV range. The line-up also includes Europe's safest small family car of 2017, the all-new XV.
'The award-winning Isuzu D-Max is not just a work vehicle, it's a vehicle with outstanding features.'
She added: 'We're looking for partners that share our vision of being better, where it matters.'
All prospective attendees must register in advance to book their place. For further details and to discuss potential open points in the Subaru and Isuzu UK networks, email her on [email protected] or [email protected]. Free tickets are available for the first 10 registrations for each brand.

MORE: Premium cars less reliable than volume brands due to complex new technologies
MORE: Big Mike: Transport of delight that got me back on the right track
MORE: Top video presenters of 2018 named by CitNOW
On WorkshopMagazine.co.uk: IAAF welcomes InAutomotive to its network of industry professionals