THE HEAD of the Confederation of British Industry (CBI) has said that a hard Brexit scenario where the UK leaves the European Union's Single Market and Customs Union could cause the extinction of the British car industry.
Speaking to BBC Radio 4's Today programme, Paul Dreschler, outgoing president of the CBI, said: 'If we do not have a Customs Union, there are sectors of manufacturing society in the UK which risk becoming extinct. Be in no doubt, that is the reality.
'We already know tens of millions, in fact hundreds of millions, have been invested by UK companies to create continuity post a worse-case Brexit scenario. What could we have done with that money?

'We have a negotiation within the UK government that's gone on for nearly three years. We still haven't got clarity about the future direction, about where we're heading, what the future relationship with Europe will be, at a level of detail that matters for investment.
'While it's tempting to hunker down and hope this will resolve itself, the need to secure a good Brexit – one that provides as much economic certainty as possible – is too important to simply bury our heads and hope.
'There's zero evidence that independent trade deals will provide any economic benefit to the UK that's material. It's a myth.'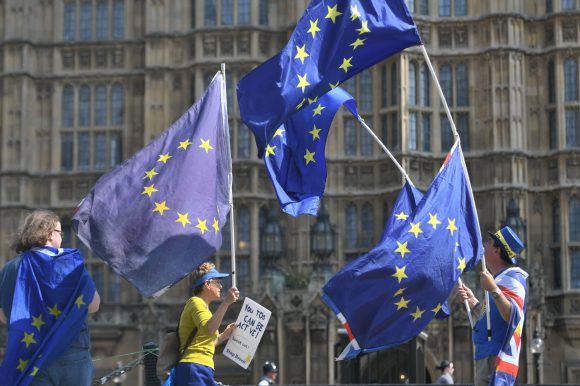 Dreschler's claims received criticism from a number of pro-Brexit campaigners, including Conservative backbencher Andrew Bridgen, who argued that a hard Brexit would actually benefit the UK's domestic car market.

He said: 'The CBI campaigned to keep us in the European Union and they've campaigned ever since the referendum result to overturn it and this is their last throw of the dice. There's no hard Brexit, there's no soft Brexit – there's either Brexit or not.
'If we ended up with tariffs, in the worst case scenario we'd end up with World Trade Organisation tariffs on cars at about eight or nine per cent for both imports and exports, but we're a net importer of cars, so it would make home-produced cars far more competitive in the UK market.'
MORE: Profits at Jaguar Land Rover nearly halved after being pummelled by Brexit and diesel woes
MORE: Brexit and 'Beast from the East' among reasons for latest drop in UK new car sales, say experts
MORE: European car industry group warns of 'disastrous' Brexit implications
On WorkshopMagazine.co.uk: Auto Windscreens back Ginetta Le Mans team