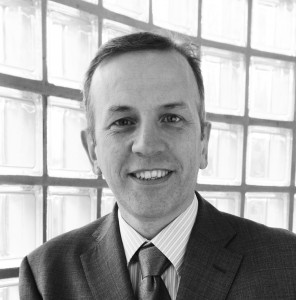 NISSAN Europe chairman Paul Willcox chats to James Batchelor about why the manufacturer has returned to the C-segment and why Pulsar is key to Nissan's future European plans.
Why have you returned to the C-segment with Pulsar?
We had Almera and Almera Tino previously in Europe and we had a structured line-up 
in what was a more stable segment. That segment evolved over time and we took the decision to leave it. It was a very bold decision at the time – a lot of people were uncertain but it was absolutely the right decision to
 take an unconventional approach.

Why have we returned? There are some key reasons. Firstly, we have the conditions within the company to do it – we are far more financially stable globally to make the right investments now. If I'm being brutally honest, when we were launching Almera the company wasn't in good health.
Secondly, the car can lead 
off the back of a successful Qashqai as the Pulsar is leveraging the technology found in the crossover model. But, more importantly, there is a part of the market that isn't open
 to crossovers or SUVs. We know that in the UK 18 per cent of the market is C-segment hatchback, not crossovers. We also know
 that two-thirds of customers who wish to move out of B-segment stop and choose a C-segment hatch. We also have plans to grow in fleet so we need this car.
How important is Pulsar in your
 model range?

Pulsar allows us to complete our model range and C-segment hatch was an obvious hole in our line-up. If you look at our range, we are very strong in crossovers – Qashqai is a resounding success, Juke is another winner and we have just launched X-Trail. And then we have an almost parallel line-up of more conventional products and Pulsar will complement Micra and Note.

Pulsar's clever safety 
systems are only on the 
high-spec version – will this 
put customers off?

We learnt a very good lesson 
with Qashqai – the high-end mix 
is 40 per cent! Qashqai rivals the Volkswagen Golf while Pulsar 
comes underneath and rivals 
the Kia Cee'd, Hyundai i30 and
 Toyota Auris. If we put all the
 equipment into all versions, we 
wouldn't be able to sustain it with the price positioning. I suspect we will get a much richer mix with Pulsar.
Are there any other markets that won't touch SUVs leaving you with holes?

I think we now have the line-up to cover
 our market share ambition in Europe (five per cent by 2016). You can keep chasing share by introducing more and more products but that doesn't help you to drive clarity of the brand and profits. We now have our coverage right and Pulsar is probably the biggest part of the jigsaw remaining to reach our target market share.
Could there be an estate version?
Estate versions of C-segment hatchbacks do very well in certain markets – take Germany for instance. We haven't ruled it out but it isn't in the current plan. Nissan moved out of the C-segment and now it has returned because it has recognised an opportunity.
Are there any other segments Nissan thinks it could return to again? The D-segment for instance?
We took absolutely the right decision in leaving the D-segment. There were some very tough discussions about whether we should have 
replaced the Primera – but I think it was right that we didn't. New segments have emerged, crossovers have taken over a lot of the D-segment's market and premium brands have polarised the D-segment – just look at the emergence of Audi. With the massive growth in brands like Audi and BMW, the rest of the sector is being compressed. I question the viability of Nissan operating in this segment, especially with the sales channel mix we would have to operate in. I don't think we will be returning to this sector.