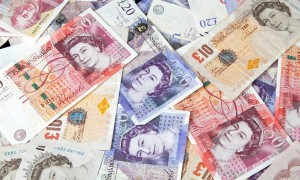 THE FCA could seek to remove the point of sale advantage from used car motor finance if similar moves with GAP insurance are successful, says iVendi.
The company points out, while it has no evidence that such a move is afoot, the arguments being made against the sale of GAP as an add-on dealer product could potentially be equally applied to motor finance.
Director James Tew said: 'While we would be surprised if this happened, there are definite parallels between the criticisms that are being made of GAP and the way in which used car motor finance is sold.

'The FCA's argument is that dealer selling of GAP at the point of sale creates a structural advantage that can result in the customer getting a poorer deal than in the open market.
'It is difficult to argue that the same criticism does not apply to used car motor finance but, clearly, any moves to restrict the way in which this is sold would have a much greater impact on dealer profitability than GAP.'
Tew added that the industry may want to look at ways of increasing competition at the point of sale or providing other ways of ensuring that the customer demonstrably received a good deal on finance.
He said: 'This is an area where we could pre-empt any FCA moves by ensuring that we put our own houses in order. This could done in any number of ways, from providing an extended 'cooling off' period or showing that regular checks are done to demonstrate that the motor finance offered to customers is competitive.

'Certainly, we are already starting to see some signs of dealers taking notice of not just the letter of what the FCA is proposing in the used car sector but also its spirit, with new commission models and a lower capping of interest rate charges.'
iVendi says it has noticed that in recent months there has been an increasing use of its Car Finance Checker online dealer tool to provide comparisons for customers applying for motor finance.
Tew added: 'For dealers that use a panel of lenders, using the tool to provide an easy means of comparison for different motor finance deals makes sense and provides a good level of competition at the point of sale.
'Certainly, we see evidence from our investigations of the use of Car Finance Checker that customers appreciate the way in which it provides finance choice, as well as creating a means of checking on the affordability of monthly payments.'