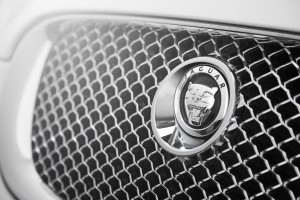 JAGUAR needs a small car to take on the mighty German brands, believes the firm's marketing chief.
Steven De Ploey, global product marketing director, said now the F-Type is here, he believes the firm needs to launch smaller, volume cars.
'We need to drag the brand downwards to the smaller segments,' De Ploey told Car Dealer. 'But it needs to be done in the right way – a way that opens up Jaguar to even more people.

'Yes we need smaller cars but if it's done before buyers are ready it won't be accepted. You only have to look at Aston Martin and the Cygnet for an example of that.'
De Ploey doesn't like the fact Jaguar doesn't have a rival in the smaller premium car category, but said it 'makes sense' for Jaguar to launch smaller cars at 'the right time'.
'We also need a rival in the saloon car sector – 3 Series sized – as this is where the volume is. But it needs to be done in the right way with the right Jaguar DNA running through it,' he added.
'That takes time. First we have to have the halo models like the F-Type that drag the age of buyers downwards and then we can look at other opportunities once we've achieved that.'

Don't miss Issue 62 of Car Dealer Magazine for a 15-page Jaguar Land Rover special report. Out in print and to download for FREE on your iPad next week.
We are also giving away a stunning Jaguar F-Type pen, Moleskin notebook and F-Type hat on our Facebook page. Simply like our page and the competition post to be in with a chance of winning. Click here for more.
Have you filled in our Car Dealer Power survey yet? It's a great opportunity to have your say, and you could win one of seven great prizes! Click here to enter.