IMAGINE for one strange, glorious moment, that I am the newly installed boss of Vauxhall.
The sale of the second biggest car brand in the UK to its new French owners has finally gone through and Carlos Tavares, PSA Group impresario, has decided change is needed and he's installed me as the new MD to mix things up.
I confused Tavs in my interview by asking why he didn't get a massive discount for pre-registering the deal 12 months ahead of it going through, so while he's kicking his financial team for missing that, and the amazing PCP agreement he could have secured, he's told me to crack on.

The delights that lie ahead of me are vast and my to-do list extensive, but plans have had to be made from afar.
Obviously, up until this point, I've been about as welcome in Luton as a particularly nasty nasal infection, so my hit list of targets has been planned from the outside, looking in. Or, as it's otherwise known, France.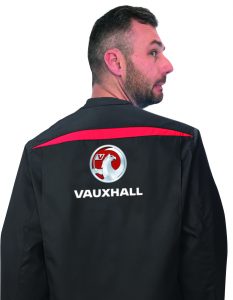 Big Carl has given me an open remit – he's far too busy weighing up the pros and cons of fabric protection for the factory carpets and ignoring the Vauxhall salesman's offer of GAP to care. He's told me to mix things up – create a fusion 'reminiscent of frogs' legs and deep fried pizza' I think he said – referring of course to the famous national dish of Luton.
But before I go rogue and drive an Adam into the sea (where it belongs), I need to educate the naming department that they've not only spelt Mokka wrong, but that drink names should never, ever, ever be used on cars. Unless you're Japanese, called Suzuki, and are making another Cappuccino.

In fact, I soon realise I could spend a few weeks in the naming department. I've never understood why most of them end with an 'A' – it makes it sound like it's meant to be a question. Astr-a? Cors-a? Mokk-a? Cascad-a? Of course, the answer to all of the above being: No.
But before alienating the entire workforce, I need to implement some radical and populist moves. Monster Munch Monday, Turkey Twizzler Tuesday and Wagon Wheel Wednesday will be closely followed by Spam Thursday. I know the last one needs some work, but I'm using it to make a point to the naming department. Friday's treat is yet to be decided, but I may just give everyone the day off. Because, let's face it, most of the hard work will now be done in Europe.
Next up will be how and what to share across the two companies. Red wine at lunchtime, yes; anything to do with the Crossland X, no. Croissants and cheese, affirmative; anything to do with burning Zafiras, absolutely not. More Peugeot 3008; less Meriva. More old-school DS influences, a dash of Citroen Airbump and lashings of French flair.
On a serious note there's a workforce to reassure. The boss man over the Channel has already said even the Vauxhall name isn't sacrosanct, so there'll be plenty of worried people out there. While I can't see a problem ditching a name that's as tarnished as the railings outside head office, there'll be a few people that won't want to see it swapped for Opel, as much as that makes sense.
Sharing platforms
I'll try to tell them the money we'll save only making one badge will be spent on Frazzles Friday and we'll see if my crisp-based bribe can't win them over. I'm sure it will.
Over at the factories, I've been tasked with working out how to make 'efficiencies'. I've been told increasing the working day to 10 hours is 'not allowed', neither is removing lunchtime, so instead, sharing platforms across the group is pushed up my to-do list. I've argued with Big Carl already about shutting the plants down and shifting production to France – I told him it makes far more sense to keep the Opel-buying Brits onside and sharing the love here.
He's on the fence, but when he sees my sweeping changes elsewhere, I'm sure he'll come round.
I love a good challenge, and there's no doubt Vauxhall is one. It has a lot going for it – well, at least that's what Carlos thinks – and with a well-documented second-place position in the sales charts, it can't be denied it sells a few cars.
Amazing, I know, so just imagine what things could be like with some fresh thinking, new products and added French flair.
Anyway, while you ponder that one, I must dash. I've got a to-do list as long as my arm and my PA says I need to head to the press office for a leaving do. For some reason, one of them has found a new job…
MORE: Ford boss: Vauxhall sale doesn't worry me
MORE: Vauxhall name could go, says PSA boss
MORE: Twitter has its say as £1.9bn agreement signed
On SuperUnleaded.com: We List The 10 Best-Looking Race Cars Of All Time