I HAVE decided to accept a new general manager role with an ambitious and successful family-owned business on the South Coast starting in January 2016. This means that after an enjoyable four-year period, I will be leaving the Mercedes-Benz network.
There is a danger that this month's column will read like an editorial written within the walls of Tongwell, but the collective performance in that time of Daimler AG, Mercedes-Benz UK and the Mercedes-Benz dealers has been very impressive. It is important for me to recognise how strongly I admire Mercedes-Benz and what they have achieved.
During my four years in the brand, Mercedes have experienced perhaps the most halcyon period in their history in this country. Manufacturers with similar aspirations should look to Mercedes as a case study of bringing together the perfect symmetry of the marketing mix.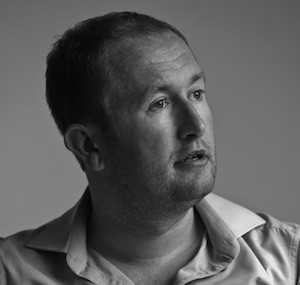 The product is obviously the most important element of any success in the motor trade.
Mercedes have launched a staggering number of models in the last four years, ranging from the competitively-positioned A-Class to bonkers niche offerings such as the C63 Black Series and G63 Colour Editions. For an everyday car buyer to see his or her new C-Class alongside the F1-inspired AMG GT truly reinforces the thoroughbred reputation of the cars.
However, whilst the product may stir the desire, it has been the aggressive and competitive nature of the finance campaigns which have delivered the bulk of this growth. Having been a part of the retailer group which works with the campaign team at Mercedes, I can say that it is no accident that the deals Mercedes-Benz offer have been right on the money.
The growth has come at the expense of mainstream brands who have struggled to compete with the PCP offer of Mercedes' volume models. Mercedes have utilised social media, especially through a strong VIP campaign, to appeal to a new audience who would have never considered the brand before. This has been a vital part of the appeal of smaller models like the A-Class or SLK.

None of the above matters, though, without a dedicated team of people within Mercedes-Benz UK or the network to deliver the volume. It has been a great privilege to work with some of the best individuals in our industry and I wish them all continued success.