Here's your motoring, business and news round-up for Wednesday, July 15
Nissan reveals dramatic new electric SUV
Nissan has unveiled its new electric Ariya to the world following several concepts and teasers.
The Ariya, which comes as Nissan's first electric coupe crossover is set to deliver a claimed electric range of up to 310 miles – with even less powerful models returning a claimed 211 miles.

The Ariya will be available with a twin or single-motor setup with outputs of either 63kWh or 87kWh. In total, there will be five different versions of the Ariya available in the UK.
Banksy tags London tube trains
Street artist Banksy has taken to the London Underground dressed as a sanitisation worker and graffitied a tube trains with coronavirus rats.
The images depict sneezing rats and vermin parachuting with face masks as he paints them on the train in full view of passengers. Banksy even moves some out of the way as he pretends to be a cleaner.

Using a sanitisation pump filled with paint he tags the inside of the tube trains and stations. You can see the video released by the controversial artist below.
View this post on Instagram
Treasury reviews capital gains tax
The Treasury has commissioned a review of capital gains tax as Chancellor Rishi Sunak looks to find a way of paying back the billions of pounds borrowed to support the economy through the Covid-19 crisis.
The Chancellor has asked the Office for Tax Simplification (OTS) to look at how capital gains tax (CGT) – a tax applied on profits on homes and other assets – is currently applied.
The review comes after the Office for Budget Responsibility said government measures to address the impact of the virus would result in an 'unprecedented peacetime rise in borrowing' this year, escalating to between 13 and 21 per cent of GDP and reaching up to £322bn. The watchdog also also warned a recovery might not come until 2024.
Significant reduction of virus before lockdown eased
The rate of coronavirus infection in England was significantly reduced in the month before lockdown restrictions were lifted, a new study has found.
According to the research from Imperial College London, the rate of infection throughout the country was halving every eight to nine days during May.
There were on average 13 positive cases for every 10,000 people, with an overall reproduction number of 0.57 – lower than previously reported.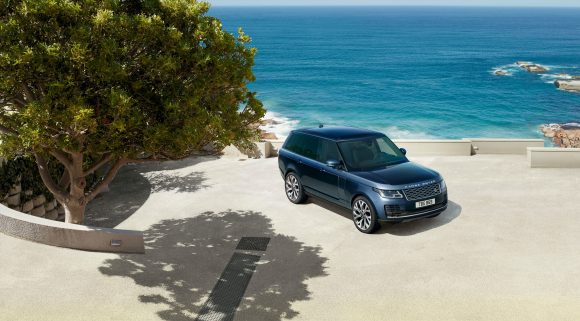 New mild-hybrid engines added to Range Rover line-up
A series of efficient mild-hybrid engines have been introduced to the Range Rover's powertrain line-up alongside a series of new special editions.
The 3.0-litre straight-six Ingenium engines incorporate 48-volt mild-hybrid technology, helping to make them more efficient than the engines they replace. A 3.0-litre D300 diesel unit kicks off the range and is capable of returning up to 33mpg while emitting 225g/km CO2.
A more powerful D350 is also available, and this should achieve up to 30mpg while emitting 241g/km CO2. Both represent considerably lower running costs over the existing turbocharged V8 diesel, while emissions are reduced by 13 per cent.
European court to rule on appeal against Apple tax bill
Europe's second highest court is to rule later on Ireland's appeal against an order that tech giant Apple must repay the country a £11.6bn tax bill.
The European Commission believes the multinational paid an effective corporate tax rate of one per cent on profits from sales made across the EU, but routed through a firm based in Ireland.
The Commission believes that constituted illegal aid given to Apple by the Irish state. The money has been held in an escrow account, meaning the proceeds cannot be released until there has been a final decision in the European courts.
Huge boost to business and jobs if nature prioritised
Stimulating growth in ways that puts nature first could provide an £8 trillion boost and create hundreds of millions of jobs worldwide, experts have said.
A 'future of nature and business' report from the World Economic Forum highlights how governments and businesses can build back better from the economic fallout of the pandemic and tackle the nature and climate crisis.
Industry moves ranging from recycling clothing to installing energy-saving light bulbs and green roofs on buildings, and even diversifying diets, could help create 395m jobs around the world by 2030, the WEF said The report outlines a series of these solutions that provide £8 trillion worth of opportunities.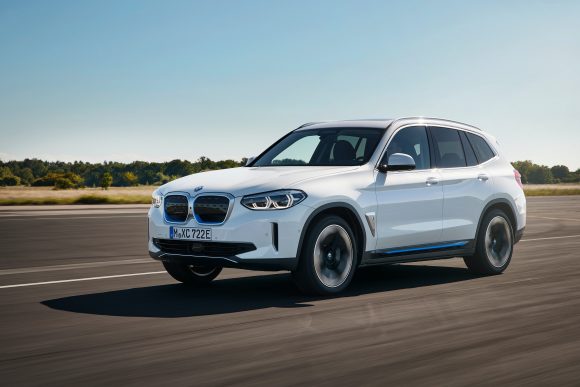 BMW iX3 arrives with 285-mile range
BMW has revealed its latest electric vehicle – the iX3. Sitting as the firm's second battery electric vehicle (BEV), the iX3 arrives after first being showcased at the 2018 Beijing motor show.
Arriving above the smaller i3 in BMW's range of EVs, the iX3 is the first car from the German car maker to be produced in China for export around the world.
Essentially an electric version of BMW's popular X3 SUV, the iX3 packs a newly developed rear-mounted electric motor and battery setup, which produces 282bhp and should help it to travel up to a claimed 285 miles between charges.
Huawei decision 'about trade, not security' 
The government's decision to strip Huawei equipment from its 5G network is about 'trade', not security, the Chinese company's UK communications boss has said.
Boris Johnson yesterday ordered telecoms firms to strip equipment from the Chinese tech giant out of 5G networks by 2027.
The move, which will delay the deployment of 5G technology by up to three years and add billions to the cost, came after the UK's experts warned that highly restrictive US sanctions meant the security of Huawei's equipment could not be guaranteed.
Boeing sells just one plane in June amid crisis in aviation
Boeing reported that customers cancelled orders for 60 of its grounded 737 Max jets in June, and the aircraft maker removed another 123 planes from its backlog because of doubts that the deals will be completed.
The slump in aircraft sales extends across the Atlantic. European rival Airbus reported no new orders in June.
Chicago-based Boeing, a leading US exporter, was struggling before the pandemic hit because of the grounding of the Max, once its best-selling plane, after two deadly crashes.
US optimism drives FTSE turnaround
A strong opening by US stocks helped the FTSE 100 complete a major turnaround to nudge into the green after statisticians revealed that UK GDP fell below expectations in May.
The index opened in decline after economists revealed only 1.8 per cent economic growth but shot into positive territory after the US indices opened for trading.
London's top flight closed 3.56 points higher at 6,179.75p at the end of trading yesterday. The German Dax decreased by 0.97 per cent, while the French Cac moved 1.15 per cent lower.
Cloud and patchy drizzle
A cloudy and dull day for most with patchy light rain and drizzle at times, especially in the north. Southern parts of England and Wales should be largely dry, says the BBC.
Tonight, any lingering rain and drizzle will fade overnight to leave it dry for most areas, but remaining rather cloudy and dull.
Tomorrow will be a cloudy day with patchy rain for north-western areas. Elsewhere, it looks like being largely dry and warmer with a few sunny spells developing.