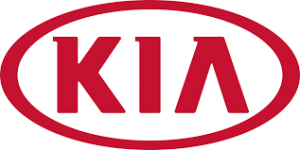 KIA will have a sports car on sale in the UK inside the next four years.
That was the startling revelation by Paul Philpott, Kia Motors UK's president and CEO, when he met Car Dealer Magazine today.
We were among a small gathering of journalists invited to quiz Philpott on Kia's performance in the first six months of this year.

The Korean manufacturer is on target for a record year, with more than 42,000 vehicles sold so far in 2015, and it aims to break through the 80,000 barrier for the first time by the end of December.
Philpott personally would love Kia to introduce something sporty to the market – and his wish is set to become a reality.
'Our dream is to have a dedicated sports car – what that looks like and when it comes is still not strictly defined,' he said.
'But the brand is now ready for a sports car. We have produced concept sports cars in the past and they have been extremely well received, but we have always said that as the brand has grown, we need to get our core range first before we start going into niche territories.

'We needed to get the A, B and C and C-SUV segments right first and now a sports car would be a great addition to our range.'
Kia wants to sell 100,000 vehicles in the UK by the end of the decade, and Philpott hopes the sports car will be in showrooms in time to help achieve that milestone.
'We are talking about producing a dedicated sports car, not a sporty version of a present model,' he said. 'A roadster? Well, that's one option. But it will still be a Kia. It will be a car that appeals to the major markets of the world – a sports car needs to be a global car – and that means the US, Europe and potentially China, Russia and South America. There is no market for producing a sports car for Europe only.
'An MX-5 might be ideal for Europe, but what we need is an exciting, dedicated sporting car in the range, but it has to work for a wider market than just Europe.'
Philpott also added that research has shown that 60 per cent of the public are not aware of Kia as a motor manufacturer – and having a sports car would introduce the brand to a whole new market.
'A sports car is never going to make huge money for the corporation even on a global basis, but it has bigger benefits than just the revenue you make from selling it,' he said.
'Time scale for a sports car to be on sale? Between now and the end of the decade. It's not imminent – but it's not that long…'