MOTORS.CO.UK is adding an option for in-market buyers to send text messages directly to dealers from the adverts on its site.
The feature has been added to individual listings on the online car marketplace after the company's research revealed that buyers want more flexibility when it comes to ways they can contact dealers.
When Motors.co.uk carried out a survey involving 1,000 consumers, they found that people valued an SMS contact option more highly than a 14-day money-back guarantee.

Advertisements on the site now have a 'Text Dealer' button, which generates an online enquiry form that lets them ask the dealer any questions they have regarding vehicle availability, photographs and test drives. The dealer then has the option to reply via a phone call or another SMS.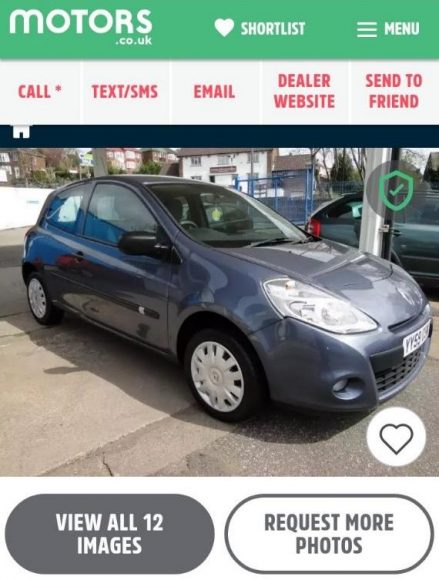 David Hearns, product director at Motors.co.uk, said: 'Texting a dealer is a clear sign of intent and we urge dealers to prioritise these inquiries, as the consumer may be ready to communicate, but not necessarily with a telephone call.
'Our straightforward form allows consumers to swiftly tell the dealer what they would like to know about a vehicle. The SMS conversation can continue, helping to build the consumer's confidence to ultimately complete a purchase.'
MORE: Facebook Marketplace adds more options for UK car dealers with Motors.co.uk and GForces

MORE: Dealers fail to respond to 22 per cent of customer telephone inquiries, says Motors.co.uk
MORE: Motors.co.uk nominated for Dadi Award
On WorkshopMagazine.co.uk: New bonus shop gifts set to be added to Repxpert