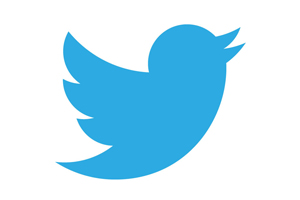 THE doors to the NADA Expo halls may now be closed and the Car Dealer team might just be about to start their homeward journey – but that doesn't stop us reliving some of the best bits.
The show here in San Francisco has stunned us with the ideas it has served up for car dealers across the world.
We'll be reporting on those we managed to unearth in the next issue of Car Dealer, but in the meantime enjoy a few of the tweets that made us think and smile during our time Stateside.

1. 150 times a day? Our battery life says more like 1,500…
Are you leveraging mobile marketing to its full potential? The average person looks at their phone 150x a day. #NADA2015

— NADAConvention&Expo (@NADAConvention) January 25, 2015
2. Some of the UK's leading car dealer chiefs made the trip and took in *some* of the show
Here with @johatridgeway and @67richy pic.twitter.com/585I2Gmgad

— Daksh Gupta (@MarshallMotorGp) January 24, 2015
3. UK suppliers made the trip across the pond too. They managed some sightseeing. Of sorts.
CHiPs! #NADA2015 pic.twitter.com/pL6OXAbuld

— iVendi (@iVendiLtd) January 25, 2015
4. Some dealers picked up some top tips from the speakers
@PaulDCummings Great to listen to you today #enthusiastic #energised #excited #NADA2015

— Sturgess Motor Group (@SturgessCarsLtd) January 22, 2015
5. While others learned things dealers would probably rather not know
"64% of car buyers didn't visit dealership websites. Consumers don't trust the information provided" #NADA2015

— James Hind (@James_carwow) January 22, 2015
6. Some American dealers loved the show, but their private jets more…
Great #NADA2015 but happy to be coming home!! Thank you for your hospitality SF! #ShiftatNADA pic.twitter.com/1yw8WfNce5

— Brian Dukes (@briandukes32) January 26, 2015
7. And after days talking to dealers some exhibitors were jumping for joy at going home too
End of the convention means a jumping pic. Don't be mad. #vscocam #nada2015 http://t.co/BSpCVVfwT7 pic.twitter.com/wnTvX4HOLE

— Abbey Kathleen (@abbeykm) January 26, 2015
8. We were obviously taking things VERY seriously and working
Turn negative tweets about your car dealership into a marketing activity by responding to them correctly, says @rjpietsch #NADA2015

— Car Dealer Mag (@CarDealerMag) January 25, 2015
9. But for some the draw of San Francisco's famous streets was too much…
Not quite the same without Herbie…. Lombard Street, SF pic.twitter.com/vNLYMO6soX

— John O'Hanlon (@johatridgeway) January 25, 2015
10. These guys hosted an after party… for 5,000 dealers. Yes, really.
Thank you for joining us at #NADA2015! We wish you all safe travels. pic.twitter.com/Vqrull2qOk

— Dealertrack News (@DealertrackNews) January 25, 2015
11. While they partied, we hijacked the official show hashtag. Sorry NADA…
Need automotive video think @BlackballMedia – we're ready and waiting to help you. Check out our showreel: http://t.co/q4c0stpsLq #NADA2015

— Blackball Media (@BlackballMedia) January 25, 2015
12. This tweet from iVendi's James Tew made us LOL
The Golden Gate Bridge now caters for users of Windows mobile phones! pic.twitter.com/NxSTiVpOEJ

— James Tew (@JGTew) January 25, 2015
13. As did this dog-driving Limo one…
Be careful when choosing which limo to take to the bars downtown, you're never quite sure who'll be driving #NADA2015 pic.twitter.com/app5pv2Br3

— Alistair Horsburgh (@alistairworld) January 25, 2015
14. Nice to see some people got some car shopping in…
Awesome car on a dealer visit Friday #NADA2015 @OfficialPagani great hispitality @BritishMotorSF @HPI_Trade pic.twitter.com/PrUepz2uRX

— Philip Peace (@PeacePhilipHPI) January 25, 2015
15. While this one – completely unrelated to NADA – just made us laugh…
Hold my beer while I fail breathalyzer test. pic.twitter.com/nqvIksQ2qG

— Hold My Beer GIFs (@HoldMyBeerGif) January 20, 2015
16. NADA wrapped up with this…
That's a wrap folks! See you all in Las Vegas in 2016! #NADA2015

— NADA (@NADAUpdate) January 26, 2015
18. And if you need any more inspiration to better your business, look no further than this…
American car dealers do pretty well. These guys sell 8-10 of these a year at $4m (right) to $9m (left) to dealers! pic.twitter.com/2Zqg7mxPwp

— James Baggott (@CarDealerEd) January 25, 2015
19. But if you can't wait until Vegas, make sure you're at our event on June 9 at Silverstone. It'll be awesome.
Have you signed up to attend the Car Dealer Conference & Automotive Expo? Get in early here. It's free https://t.co/yiZF9LBP3K

— Car Dealer Mag (@CarDealerMag) January 26, 2015
MORE FROM #NADA2015
Sign up to the Car Dealer Conference – at Silverstone, June 9 – to learn tips like this on home turf
#NADA2015: Twitter and Facebook's top tips for car dealers
#NADA2015: Learning lessons from the NADA workshops

#NADA2015: Advertising expert warns Russian hackers are targeting car dealers' PPC spend
#NADA2015: We land in States and reveal details of the Car Dealer Conference & Automotive Expo
#NADA2015: We gather some facts and figures from the workshop sessions