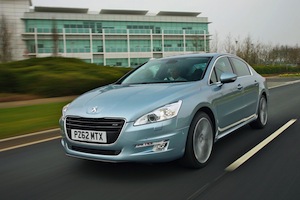 NEW car registrations rose 11.5 per cent in January, according to the latest figures from the SMMT.
The total number of cars sold in January reached 143,643 units, and the SMMT has declared the month was 'a positive start to 2013'.
The strong results have led to the SMMT revising its 2013 forecast, up 0.6 per cent to just over two million units.

'The new car market has started the year confidently with registrations climbing 11.5 per cent in January,' said Mike Baunton, interim chief executive, SMMT.
'Lifted by a solid rise in private demand, the new car market posted its 11th successive month of growth with motorists attracted to forecourts by the latest models and competitive deals on offer.
'Building on a strong performance in 2012, SMMT has increased its market forecast – we anticipate a modest rise over the year, followed by further growth in 2014.'
Richard Lowe, head of retail and wholesale at Barclays, added: 'The UK's love affair with new cars continues into 2013. Despite the snowy forecourts, consumers demand ensured that sales rose for the eleventh month running, and with new model launches and attractive finance deals, we expect to see at least 2 million cars sold this year.'