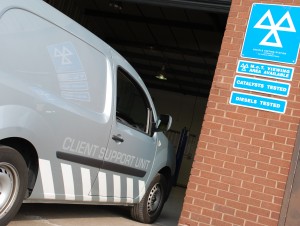 STRICT new MoT rules enforced at the end of March may lead to a rise in lending from non-prime customers, a motor finance company has suggested.
The new regulations may push car owners into new vehicles, The Funding Corporation has suggested, with the tough tests likely to prove too much for many vehicles currently on the roads.
Inoperable warning lights on the dashboard, doors which don't close fully and seats which don't adjust backwards and forwards are just some of the new test items – and many could be beyond owners' financial means to fix, predicts the company.

Any increase in failure rates could well have the knock-on effect of boosting sales – but the Funding Corporation points out that such new buyers are likely to need help from non-prime lenders.
'We know that many of our customers put off replacing their car because of the difficulties they experience in getting a loan due to past repayment problems,' said Mark Jones, senior operations manager at The Funding Corporation.
'Cars built in the last decade have levels of technical sophistication far higher than those of twenty years ago when the MoT test last underwent a major revision.
'Until now, they may have managed an extra year or two of ownership by scraping an MoT pass – but in many cases, this will no longer be possible.

Jones has suggested that the trend has already started – with buyers already starting to dispose of un-roadworthy vehicles.
'Many trade-ins we see display the type of defects which will now require an expensive repair to get them through the test, and this simply isn't an option for these owners.
'We will, as ever, try to be as flexible as possible to people put in this position, and not necessarily decline an application because of a blemished credit history.'
Have you filled in our Car Dealer Power survey yet? It's a great opportunity to have your say, and you could win one of seven great prizes! Click here to enter.