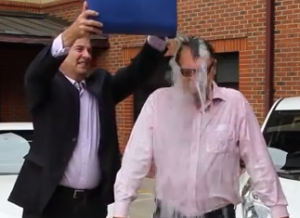 MORE ice bucket antics for you today!
And now it's the turn of Nissan's Jon Pollock, the company's UK sales director, to get a drenching. We don't need to say much more really – we'll let Jon do the talking!
He was nominated for the challenge by Michael Cole of Kia Europe.

Check out the video to find out who Jon selects as the next participants after he's given a thorough soaking.