A NEW website giving independent dealers access to the cash-for-cars market is open for registration now.
The new site – buyerscompared.com – means every independent dealer can create their own cash-for-cars operation without any upfront investment.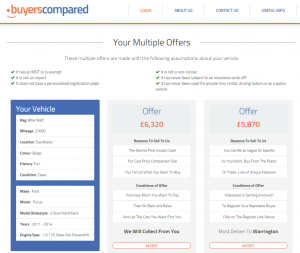 Chief executive Phil Hayes explained: 'Small independents are being squeezed from all angles. Cars are being swallowed up by the marketing might of the big cash-for-car sites before the independents get the chance to see cars from the general public.

'Instead, small British dealers are forced to buy stock from auction houses at inflated prices. We want to reinvent the cash-for-cars market and give the independents the opportunity to buy direct from the public once more.'
The website allows dealers to create a profile of what they want to buy and what they are prepared to pay.
'As soon as a car is put onto the site which matches these criteria, the system automatically makes offers for the car on behalf of interested dealers,' said Hayes.

The seller then decides which dealer's offer to progress and a deal is made once an inspection has been carried out.
The system will also allow dealers to underwrite any part-exchange deals, quickly helping them sell more effectively. To register their interest, dealers should visit the website and provide their business details.
The system will go fully live in the new year, Hayes explained. The current registration phase is designed to weed out any rogue dealers who might want to get involved.
Speaking exclusively to Car Dealer, he explained: 'There's a lot of nice people in the motor trade, but there's also a lot of horrible scumbags.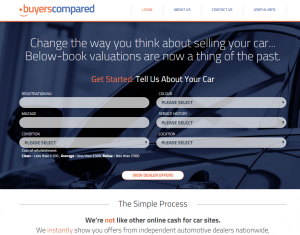 'I personally want to take responsibility and make sure that only the nice people in the motor trade are privileged to use this system. That's why we're having a pre-registration phase. I've been in the trade 25 years and I've got a lot of connections. People like Umesh Samani and Jim Reid will get in straight away – they're the sort of people we want in there.
'Dealers have been testing the system for us since November and we've also had members of the public testing the system for us. They think it's superb. And more importantly, us smaller dealers can take on the might of the marketing budget of the big boys.'
Sellers will be getting involved in January. And instead of getting one offer from the website, as tends to be the case with sites such as webuyanycar, they will get varying offers from interested dealers. Hayes explained: 'If we can't find them a trade buyer for their car, sellers will be able to have details of their car sent to ''the big boys'' if they want us to.
'We're trying to create transparency throughout the industry. For a long time, we've needed change. This new website is a one-stop shop for the cash-for-cars market. Our message to sellers is: 'Independent dealers will only end up buying your car at auction anyway – they would love to buy direct from you.'
MORE: Ben Garside: The award-winning dealerships who are an example to us all
MORE: Ready to download to your iPad: Issue 94 of Car Dealer
MORE: Police appeal to public after break-in at dealership
On SuperUnleaded.com: Mobile meth lab found in Mazda boot in WalMart car park