Here are the headlines on Thursday, October 15
Greater Manchester braced for new restrictions
Greater Manchester mayor Andy Burnham is to hold talks with No 10 amid mounting expectation the region will be the next to face the toughest coronavirus controls.
Burnham has been resisting pressure to follow the Liverpool City Region into the Tier 3 restrictions – which would see bars, gyms and betting shops forced to close – despite soaring infection rates.

He is due to have talks with the PM today. The move came amid reports the government's Joint Biosecurity Centre had recommended most of the North West and North East of England, as well as parts of Yorkshire and the Midlands, should be moved into Tier 3.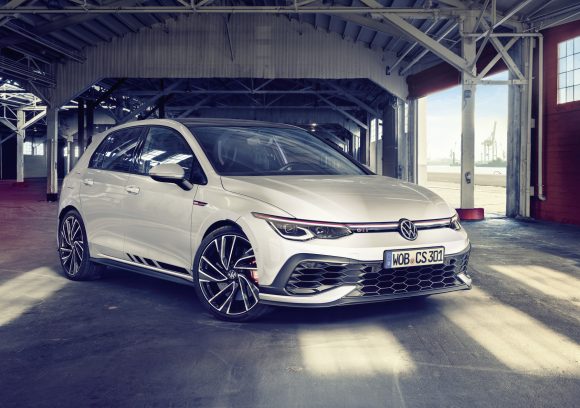 New VW Golf GTI Clubsport 
Volkswagen has introduced a new Clubsport variant of its latest Golf GTI.
The exterior of the car is strikingly different from the standard GTI and under the bonnet sits a 2.0-litre turbocharged petrol engine with 296bhp – up from 242bhp – driven to the wheels via a seven-speed automatic gearbox. 

No manual version will be offered and UK pricing has yet to be announced.
Johnson vents frustration at slow pace of talks
EU leaders are to take stock of the talks with the UK on a post-Brexit trade deal amid 'frustration' in London at the slow progress.
Ahead of the latest EU summit in Brussels, Boris Johnson voiced his 'disappointment' that they had not been able to move forward more quickly.
The PM had previously said that he would walk away from the negotiations at this point if no deal was reached, but in a call to European leaders he said he would 'reflect' on the outcome of the summit before making a decision.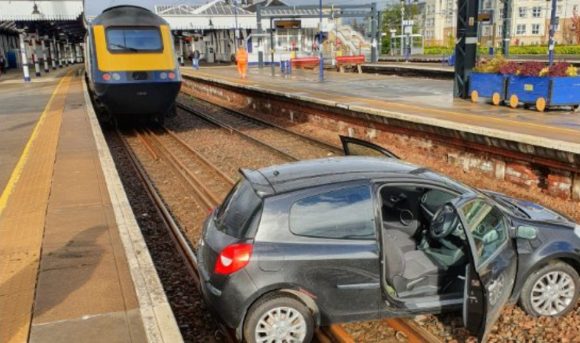 Two people in hospital after car lands on train tracks
Two people have been taken to hospital after a car landed on train tracks at a railway station.
A Renault Clio was pictured on the line in Stirling on Wednesday afternoon. It is believed the vehicle was in the station's car park beforehand.
Emergency services attended the scene shortly after 12.15pm and two people were taken to Forth Valley Royal Hospital in Larbert.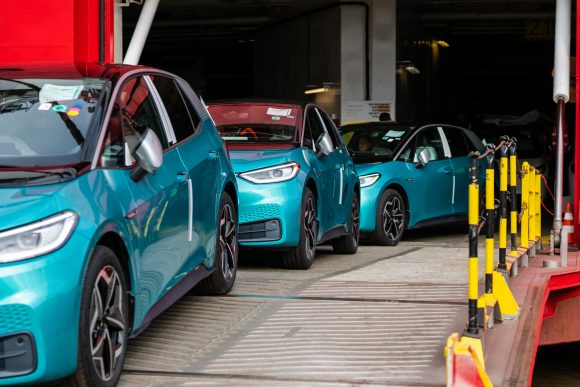 Full Volkswagen ID3 range to start from £29,990
Volkswagen's latest electric car – the ID3 – will gain several new variants which will bring the entry price point down to £29,990.
Though many UK customers have already received their high-specification 1st Edition models, this is the first time that Volkswagen has disclosed information about more entry-level ID3.
VW has bought the entry price for the EV is down to £29,990 – including the government's £3,000 plug-in car grant – while a variety of different specifications broaden the car's appeal.
New subsea cable bringing zero carbon power from France launched
A new subsea power cable to France has been launched which will be able to provide enough zero carbon electricity for a million British homes, National Grid has said.
The 149-mile 'interconnector' which runs along the seabed between Portsmouth, Hampshire, and near Caen, Normandy, is being 'energised' – allowing electricity to run through the cable for testing before going live.
It is the fourth subsea interconnector to the continent and the second to France, and will enable the sharing of surplus clean energy between the two countries, the grid operator said.
Pound rebounds after reports of Brexit talks extension
The pound swung higher after currency traders welcomed reports that talks between the UK and EU are to be extended past the end of this week.
The pound rose by 0.66 per cent versus the US dollar at 1.302, and was up 0.57 per cent against the euro at 1.107.
The FTSE 100 closed 34.65 points lower at 5,935.06 at the end of trading yesterday. The German Dax increased by 0.07 per cent, while the French Cac moved 0.12 per cent lower.
Circuit-breaker would hit UK economy at 'critical juncture'
A 'circuit-breaker' lockdown would impact the UK's fragile recovery but there can be no trade-off between health and the economy, a major international organisation has warned.
The Organisation for Economic Co-operation and Development (OECD) said while lockdowns have a 'substantial impact' on output, letting a pandemic run its course without restrictions would also hit the economy hard.
Asos profits quadruple as sales jump in pandemic
Online fashion group Asos has seen annual profits more than quadruple thanks to cost-cutting action and it saw customers return fewer items amid the pandemic.
The firm reported pre-tax profits of £142.1m for the year to August 31, up 329 per cent from £33.1m a year earlier, as sales jumped 19 per cent.
Asos shrugged off soaring costs due to the pandemic by making savings across the group, while a trend for customers to buy more carefully and return less also offset plunging demand for 'going-out' items.
Barratt bullish as homebuyer demand remains resilient
Housebuilder Barratt Developments has notched up a 24 per cent hike in sales since July as homebuyer demand remains strong since the coronavirus lockdown.
The group said it agreed sales on 4,032 homes between July 1 and October 11, up from 3,252 a year earlier.
It expects to see a rise in completions to between 14,500 and 15,000 this financial year, with another 650 from joint ventures.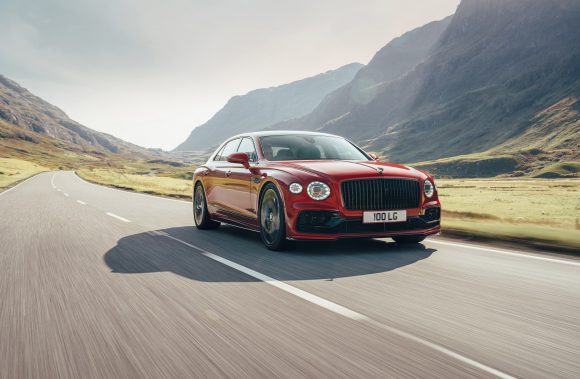 Bentley broadens Flying Spur range with V8 powertrain
Bentley has introduced an alternative powertrain for its luxurious Flying Spur saloon.
The new V8 engine will sit alongside the existing W12-powered car which was released earlier this year.
Already used on the smaller Continental GT, the 4.0-litre twin-turbocharged unit produces 542bhp and 770Nm of torque and can power the Flying Spur from 0-60mph in just four seconds and onwards to a top speed of 198mph.
Cloud and cold
The BBC says it will be a largely dry day for most today but will feel chilly. Sunny spells are likely especially in the south and west and the east will be cloudy at times with scattered showers.
It will be a chilly night for most, with clear skies expected in the south and west. Cloud will persist further east and across Scotland with a scattering of showers.
Tomorrow, after a bright and chilly start for most of the country, cloud will thicken from the east and will envelop much the UK by the afternoon.