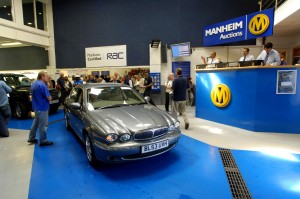 THE average sales prices for part exchange vehicles dropped across the board in April, according to Manheim's latest market analysis. 
Executive car and 4×4 sectors saw the biggest drops in price over the last month, according to the group. 4x4s saw a price drop of £779 against March, while executive cars fell by £414 on average.
Large family and medium family vehicles saw a slight decrease too – falling by £87 and £51 respectively – with Manheim suggesting that this demonstrates a trend for more affordable vehicles in the marketplace.

'As we predicted earlier this year, the second quarter of 2013 is exhibiting the classic signs of a buyer's market, with vendors having to ensure cars are in a 'retailable' state at auction,' said Daren Wiseman, valuations expert at Manheim auctions.
'This means spending more time on the preparation of the car – even investing in some new hub caps – if that's what it takes to ensure the full value of the part-ex car is achieved.'
Wiseman highlighted the need not just for a larger volume of high-quality vehicles to hit auction rooms, but for sellers to improve the quality of existing vehicles destined for auction.
'Looking at the bigger picture, the challenge facing dealers at present is the chronic shortage of good quality used stock in the wholesale market. Accordingly, dealers that are gaining top value for part-ex stock are those that have invested time to establish slick and efficient supply chains that move prepared stock to auction as soon as possible.

'Improving the quality of stock to get it up to auction standard is another KPI that successful dealers are adopting, as well as their acceptance of online bidding as a serious route to market. Our stats show that online sales have increased month on month by 20 per cent this year, and this is a channel that successful dealers are using.'