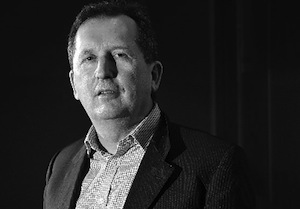 PENDRAGON plc, the UK's leading car retailer, has announced a strong set of results for the first six months of 2014.
Underlying profit before tax increased by £9.2m to £32.8m, an increase of 39 per cent, with gross profit up 7.8 per cent and operating profit up 16.3 per cent.
And the company is increasingly confident that it is making the most of the internet, with more than eight million visitors to its websites from January to June 2014, an increase of 16.2 per cent.

A major contribution to the firm's success so far this year came from its used car operation. Pendragon recorded a used car gross profitability increase of 13.7 per cent (like-for-like). Used gross profitability on a like-for-like basis has increased by £21m or 38.9 per cent in four years.
New car profitably wasn't far behind, with profitability increasing by 9.4 per cent.
Chief executive Trevor Finn said: 'Strong performance in our used, aftersales and new departments generated growth in underlying profit before tax of 39.0 per cent.
'The internet transformation of our business continues to yield sizeable benefits for the Group, as website visitors grew by 16.2 per cent.

'The balance sheet, combined with our strong cash flow, now gives us the flexibility to invest in our national footprint. We are increasingly confident that we are positioning Pendragon for the future: to be number one on the internet; leverage our superior IT systems; complete our national footprint to increase customer touch-points, and offer customers value for money.
'Our performance for the full year remains comfortably in line with expectations and the Board has announced a dividend of 0.3p per share, in line with the final dividend for 2013.'
Pendragon's largest representation is with Ford. The company's specialist marques range from Maserati to Mercedes-Benz and it is also a retailer of Harley-Davidson and Triumph motorcycles.