Dealer group Pendragon has revealed a new corporate look including a brand new logo and tagline.
The firm says the brand overhaul – which involves a new logo, colours and fonts – represents 'the power represented by the Pendragon name and position within the industry'.
To allow customers to easily identify all of their brands, Pendragon will be including their new visual identity as a tagline alongside most of their standalone brands.

This will involve introducing the 'Powered by Pendragon' tagline in a move that's hoped to give customers the reassurance that each brand is part of a large group, while also giving the Pendragon name a more public facing role.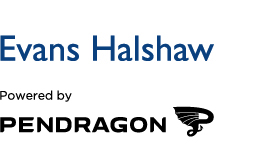 Kim Costello, chief marketing officer at Pendragon, said: 'With time comes evolution and the brand refresh is the next step in that journey.
'I'm proud of the work that has been done in aligning our brands to create a new identity that showcase Pendragon for our forward-thinking customer centric approach.
'Over the coming weeks and months, the refreshed Pendragon brand will grow in prominence and become part of our brands overall look and feel.'

Along with the brand overhaul, Pendragon is also introducing a seven-day/250-mile money back guarantee on used vehicles across all brands from July 1.
Beginning on June 30 the Sell Your Car service will return across the Car Store and Evans Halshaw brands and will be added to the Stratstone site in mid-July.