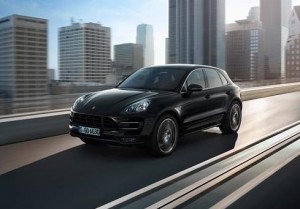 THE new Porsche Macan has been causing a stir with animal rights activists because American dealers have been using live tigers in their displays. 
'Macan' means 'tiger' in Indonesian, which some dealerships took literally when deciding how to display the car.
The new compact SUV is currently being launched in the US and dealer Reeves Import Motorcars in Tampa, Florida, had three-week-old tiger cubs on display in cages as part of their Macan promotion on May 2.

Leith Porsche in North Carolina, also planned to use live tigers to attract attention to the Macan but opted against it after complaints.
Local animal rights groups complained to Porsche North America about the mistreatment of animals. The German car manufacturer acted quickly to get out a 'cease and desist' to all dealers.
Animal rights group PETA commended Porsche for how they handled the situation.
A spokesperson for Porsche Cars North America, Nick Twork, told Automotive News that 'Porsche does not condone in any way the use of live animals for advertising'.