ROLLS-ROYCE Motor Cars London has been named the brand's Global Dealer of the Year at the Rolls-Royce World Dealer Conference.
The award, open to every Rolls-Royce dealer around the world, is decided on key performance indicators across the entire business, not just car sales.
Measured by Rolls-Royce HQ throughout the year, it saw the H.R. Owen dealership in London coming out on top, exceeding in all areas, having already been named the top dealer for the UK, West & South Europe, and Russia region.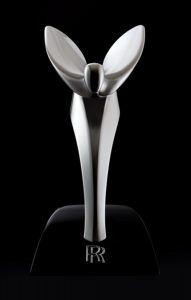 Claus Andersen, Rolls-Royce Motor Cars London brand director, said: 'It's a true honour to be recognised as the best Rolls-Royce dealer in the world. I am immensely proud of every single member of the Rolls-Royce Motor Cars London team.
'To achieve over 100 per cent in every element of our KPIs shows the dedication, passion and commitment we have towards the brand, our customers and the role we play within the business.'
Ken Choo, H.R. Owen chief executive, said: 'I would like to congratulate Claus Andersen and his team at Rolls-Royce Motor Cars London for their immense dedication to the Rolls-Royce brand and the H.R. Owen ethos of excellence in every aspect of customer service.
'None of this, of course, would be possible without a strong team behind us. This award, acknowledging our efforts over the course of 2017, is something that all the staff at H.R. Owen should be immensely proud of.

'Our success in becoming the number one dealer in the world is also the result of the strong relationship that we have with the CEO of Rolls Royce Motor Cars, Torsten Müller-Ötvös. Torsten and his team at Goodwood have supported us in every aspect of our business. Torsten brings out the best in us.'
In addition, Rolls-Royce Motor Cars Sunningdale was named Bespoke Dealer of the Year at the event, held at Goodwood.
Müller-Ötvös, chief executive of Rolls-Royce Motor Cars, said: 'I am proud to announce the results of our annual Global Dealer Awards for 2018. The awards recognise exceptional customer service and Rolls-Royce Motor Cars London has set a new global standard. I congratulate all the successful dealers.'
Pictured at top from left are: Julian Jenkins, ‎Rolls-Royce Motor Cars UK, Europe & Russia regional director, Torsten Müller-Ötvös, Ken Choo, Claus Andersen, and Henrik Wilhelmsmeyer, Rolls-Royce Motor Cars director of sales and marketing [from April 3, 2018]
MORE: H.R. Owen Rolls-Royce dealership joins forces with Storm Models for London Fashion Week
MORE: Rolls-Royce's flagship London dealership celebrates record year
MORE: H.R. Owen joins forces with Armand de Brignac to sell twi Rolls-Royces filled with champagne
On WorkshopMagazine.co.uk: H.R. Owen repair arm wins full Rolls-Royce structural aluminium accreditation