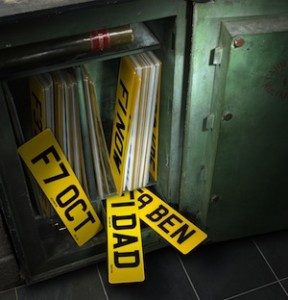 THE Scottish Motor Trade Association (SMTA) says the delays in registration applications being processed are disrupting cash flow for dealers.
Since July, all applications to transfer a personal registration plate have been sent to the DVLA's head quarters in Swansea.
Following the centralisation of work, the DVLA is now handling 20,000 applications per week, causing a longer delay and taking more than seven days to complete.

According to the BBC, the SMTA say jobs will have to go unless these delays are resolved.
Chief executive of the SMTA, Douglas Robertson said: 'We would describe it as a shambles. Centralisation is intended to save the UK taxpayers a considerable amount of money in the future but the current cost to UK businesses and taxpayers could well exceed any savings.
'This is causing frustration among consumers who cannot put their cars on the road until the transfer is complete, and also to many of our dealers whose cash flow can suffer badly whilst waiting on the numbers to be received.
'Being over a million pounds out of pocket for a few weeks can cause great difficulties for a retail business in the motor trade and we believe it is only a matter of time before jobs are lost.

'This will have been caused by the incompetence of a UK Government Agency funded by the taxpayers.'
A DVLA spokesman responded: 'The maximum processing time for personalised registration applications has not changed with the introduction of the new process, and we are still committed to our turnaround time of seven working days from receipt of the application at DVLA.
'However, we are currently experiencing some delays in the processing of personalised registration applications which means some applications are delayed by a couple of days. We are working to resolve this and expect to be back within usual processing times shortly.'
In a separate statement sent to dealerships earlier this month through the Retail Motor Industry Federation in London, a DVLA spokesman said: 'The DVLA apologise for inconvenience caused and thank you for your patience at this time of local office transitions.'